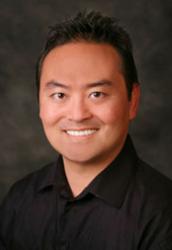 "There is no such thing as a safe mercury filling"
Riverside, CA (PRWEB) November 10, 2011
Dr. Tony Kim, a reputable Inland Empire dentist in Riverside, California, recently launched a new oral healthcare website. It is an extension of his main website that spotlights his practice, iedental.com, as it is intended to educate and empower consumers regarding their options with holistic dentistry. Dr. Kim has always valued the importance of providing his patients with the knowledge they need to make the best decisions; having a website created to specifically divulge pertinent information regarding holistic dentistry attests to Dr. Kim's value in being a responsible oral healthcare practitioner.
Dental amalgams (silver fillings) have been proven to release high levels of mercury. In fact, mercury constitutes up to 50 percent of dental amalgams. According to Dr. Kim, this is not common knowledge among patients or dentists: "If dentists don't even truly understand it, how can a patient?" His website will address the danger of dental amalgams and the potential of mercury poisoning, with hopes that prospective patients will rely on it for resourceful information to help them make the best choices regarding their oral health.
Biological dentists may realize that toxic materials affect a person's dental and physiological health, as specific biocompatible materials and techniques are used when they work in a patient's mouth, but what should be a primary concern – mercury in amalgam fillings – just isn't. Although according to the American Dental Association (ADA), various health organizations have reported "dental amalgam is a safe, reliable and effective restorative material," there is proof showing its problematic effect. "There is no such thing as a safe mercury filling," says Dr. Kim "Mercury comes off fillings every time you stimulate them, such as with chewing or biting." Published research has shown that mercury is actually more harmful than lead, arsenic, and cadmium. It is said that the vapor released from the amalgam fillings is absorbed into the bloodstream and can potentially affect the various bodily systems – immune, urinary, cardiac, respiratory, and digestive. "Mercury is also damaging to a fetus," says Dr. Kim, acknowledging that if a patient requires a filling, the best alternatives are non-BPA composite resins, porcelain, or ceramic materials.
An accredited member of the International Academy of Oral Medicine and Toxicology (IAOMT), which is an organization of dentists, physicians, and researchers involved in peer-reviewed scientific research, education, and the promotion of biological dentistry, Dr. Kim uses special equipment to help safely remove a patient's amalgam fillings. Due to the immense amount of mercury vapor that is released upon removal, special techniques and suction devices are necessary in order to help minimize exposure for both the patient and dental team. Dr. Kim's practice offers a safe environment for all, and is happy to assist other dental professionals during the removal procedure.
For more information regarding holistic dentistry, please visit Dr. Kim's new website, IE Holistic Dentistry
###