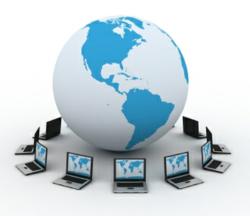 We are happy to share and exchange our clinical trial best practices with other life sciences industry professionals
Sunnyvale, CA (PRWEB) November 09, 2011
Clinovo is organizing a series of free webinars in November 2011, dedicated to successful implementation techniques of the latest clinical trial technologies. It addresses various themes for clinical trials, including CDISC® standards, open source technologies for clinical trials, Medidata Rave® and adaptive clinical trials.
The webinars are free of charge and are particularly suited for life sciences industry professionals who want to learn how to accelerate their clinical trial process. The webinars are led by Clinovo's experts that have over 15 years of experience in the industry, and include guest speakers from leading pharmaceutical and medical device companies.
The series opens on Wednesday, November 16th at 9:00 AM PST with a webinar entitled "Implementing Adaptive Clinical Trials". This webinar follows the latest Silicon Valley BioTalks (read extracts on our website) which took place on November 2nd and focused on adaptive design for clinical trials, Peter Shabe, President of Advance Research Associates and one of the panelists for the event, will go back on the key findings discussed with the audience and share his experience with adaptive clinical trials. The webinar will be conducted by Pascal Royet, VP of Business Operations at Clinovo and moderator of the Silicon Valley BioTalks.
The second webinar entitled "Open Source Technologies for Clinical Trials" takes place on Thursday, November 17th at 9:00 AM PST. Open source experts will discuss key benefits of open source technologies to run efficient and cost effective clinical trials. Eric Morrie, Clinical Programming Manager at Abbott Vascular and open source expert, will share best practices for a successful implementation. Marc Desgrousilliers, Chief Technology Officer at Clinovo, will conduct the webinar, giving an overview of the most commonly used open source systems in clinical trials, explaining their key benefits, and addressing the frequent concerns.
Clinovo's third webinar, entitled "Medidata Rave Custom Functions", takes place on Wednesday, November 23rd, at 9:00 AM PST. Venkat Sungishala, Senior Manager of EDC at Clinovo and Medidata Rave expert will show some of the successful techniques for implementing custom functions in Medidata Rave to address complex study protocol requirements.
The last session of this November webinar series will take place on on Wednesday, November 30th, at 9:00 AM PST with a demo of Clinovo's latest innovation: CDISC Express®, a SAS®-based CDISC SDTM mapping tool available for free download. This webinar will benefit industry professionals looking for efficient ways to convert clinical data to global standards. Ale Gicqueau, President & CEO of Clinovo, and Kalyani Chilukuri, SAS Programmer at Clinovo, will explain how CDISC standards accelerate FDA submission and improve the exchange and manipulation of clinical data. They will also demonstrate how to perform faster CDISC SDTM using CDISC Express®.
As a leading Clinical Data Solutions Provider, Clinovo is involved in the clinical trial community. Its team members regularly share their expertise through free webinars and frequently present their white papers at major industry events. "We believe it is essential to build productive collaborations by sharing information and knowledge to achieve clinical progress", explains Ale Gicqueau. "As industry influencers, we are happy to share and exchange our clinical trial best practices with other life sciences industry professionals to contribute in bringing medical innovations faster to the patients".
Not able to attend these free webinars? Don't worry, the archived presentations will be available to all registrants on our website.
About Clinovo
Clinovo is a leading Clinical Data Solutions Provider. Its provides full-service biometrics to medical device,biotechnology and pharma companies. The company leverages cutting-edge technology to develop turn-key solutions that accelerate clinical trials.
Founded in 2003, Clinovo is located in Sunnyvale and San Diego, CA.
###