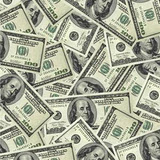 ...knowing which programs offer the highest cash back could mean the difference between earning 4% cashback or earning 25%.
Baton Rouge, LA (PRWEB) November 10, 2011
In a detailed analysis compiled by consumer advocacy site CompareRewards.com that compared the everyday rates offered by 12 popular cash back sites, it was discovered that the rate offered for a particular merchant often varies substantially: knowing which programs offer the highest cash back could mean the difference between earning 4% cashback or earning 25%.
Cash back sites, or rewards programs, serve as a directory of online stores, much like a mall directory. They provide store descriptions and a listing of coupon codes. By clicking through the cash back site's link to their desired store – Sears, Walmart, Office Depot, or Disney Store, for example – the shopper activates a cash back reward that can be payable by check, PayPal, or gift card. And because these cash back sites are not tied to a particular bank, shoppers may use any form of payment to pay for their purchases.
Becky Ford of CompareRewards.com analyzed the cash back rates of 327 popular retailers through 12 cash back sites in November 2011: BondRewards, Ebates, Extrabux, FatWallet, Memolink, MrRebates, MyPoints, QuickRewards.net, Best Buy's RewardZone Mall, ShopAtHome, Sunshine Rewards, and Upromise. Each program's everyday cash back rates were noted for 327 popular merchants on the Internet Retailer Top 500 List.
The cash back sites with the highest rates were determined to be Extrabux.com, ShopAtHome.com, and MrRebates.com. These cash back sites provided the highest or second highest cash back rate of all 12 programs surveyed, for two-thirds or more of their merchants.
Jeff Nobbs, co-founder of Extrabux, responded to the accolades. "We're honored to be recognized as the leader in cash back shopping rates. We know how important high cash back rates are to shoppers so we work hard to offer the most cash back at as many online retailers as possible. We know there's more to a rewards program than cash back rates, so we also strive to offer the latest coupons and help shoppers find the best deal on any product. A big thanks to CompareRewards for putting together this analysis and making it easy for consumers to have a more rewarding online shopping experience."
Heather Mosty, Online Marketing Manager of ShopAtHome, added, "We are pleased to be part of this analysis and strive to be the best online cash back and savings website. As part of this pursuit, we offer a 110% Guaranteed cash back program if our members find a better offer somewhere other than ShopAtHome.com. We value our customers' feedback and look forward to the exciting projects still yet to come!"
MrRebates' president Craig Cassata said, "We are happy to be one of the top cash back sites in this year's CompareRewards.com analysis. Here at Mr. Rebates we continually strive to offer a high cash back rate coupled with exclusive coupons, world class customer service and continual improvement. Thanks to CompareRewards.com for putting this analysis together and we look forward to rewarding our valued customers for the Christmas shopping season!"
Representatives of these sites and many others in the analysis, along with newcomer TopCashback.com and popular survey and search-and-win program Swagbucks.com, will be in attendance at a live chat moderated by Becky Ford of CompareRewards at RewardsChat.com on Saturday, November 12th from 7pm to midnight ET. These cash back site insiders will answer questions about their programs, discuss holiday shopping and upcoming promotions, and award prizes to participants.
The full cashback rate analysis, and charts providing details on each program's standard rates for the 300+ merchants surveyed, are available on CompareRewards.com.
About CompareRewards.com
CompareRewards.com provides news, reviews, and tips on the use of rewards programs including cash back sites, survey sites, and department store loyalty programs. The website was founded in 2001 by Becky Ford, a consultant and MBA graduate of LSU with a background in strategic business planning. Ms. Ford has 15 years' experience in using online rewards and cash back sites.
###