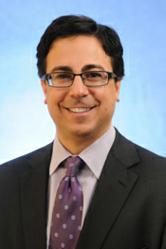 I appreciated that Weitz & Luxenberg handled matters for me in the way they did.
New York City, N.Y. (PRWEB) November 18, 2011
Mass tort and personal injury litigation law firm Weitz & Luxenberg today released a statement from its client, Robin Veraldo of Montvale, N.J., in which the widow of a 52-year-old man who died from peritoneal mesothelioma cancer expressed satisfaction with the sizable settlement her attorneys obtained for her from a maker of nautical clutch plates (docket L-4883-09 AS, Middlesex County, New Jersey Superior Court).
"I appreciated that Weitz & Luxenberg handled matters for me in the way they did," Veraldo said. "My attorneys were sensitive to my need to grieve and figure things out in my life, so they tried to work around that as much as possible. They were very good about making it easy for me to fill out paperwork that was needed and to comply with other requests they had.
"Yet I always felt like I was in the loop when it came to case progress, without being overwhelmed by it. I didn't feel like decisions were being made for me. I felt very much included, part of the team. My thoughts and views were respected. As a result, I had complete confidence in how Weitz & Luxenberg went about helping me obtain justice."
Veraldo filed her lawsuit as the executrix of the estate of her late husband, Randy Veraldo. He died in 2009, seven months after being diagnosed with peritoneal mesothelioma cancer.
According to court records, Randy Veraldo worked from 1978-85 as a parts handler at a Teterboro, N.J., warehouse. The job required him to unpack nautical clutch plates delivered on a near-daily basis from various suppliers. The clutch plates were said to contain asbestos, a mineral once widely used in the U.S. as a cheap insulating material but now known to cause mesothelioma cancer and other life-threatening health problems that can surface long years after exposure.
Robin Veraldo's lawyer, Leonard Feldman, Esq., leading asbestos attorney at the Cherry Hill, N.J., office of Weitz & Luxenberg, described the settlement sum as "hefty," but declined to disclose the actual amount.
Founded in 1986 by attorneys Perry Weitz and Arthur Luxenberg, Weitz & Luxenberg, P.C., today ranks among the nation's leading law firms. Weitz & Luxenberg's numerous litigation areas include: mesothelioma, defective medicine and devices, environmental pollutants, accidents, personal injury, and medical malpractice. Victims of accidents are invited to rely on Weitz & Luxenberg's more than 20 years of handling such cases – begin by contacting the firm's Client Relations department at 1-800-476-6070 or at clientrelations(at)weitzlux(dot)com and ask for a free legal consultation. More information: http://www.weitzlux.com
###