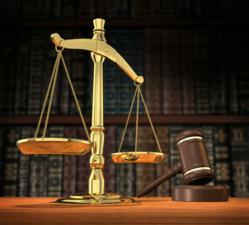 "We genuinely want to help you navigate these turbulent economic times by taking the right course of legal action."
Islandia, Garden City & New York City (PRWEB) November 11, 2011
The Law Offices of Kyle Norton, P.C. announces the new schedule for our popular free Legal Seminar to better meet the needs of people in legal or financial distress.
Our Seminars cover, in detail, bankruptcies (chapter 7, 11 & 13), debt consolidation, asset protection, foreclosure defense (modifications, forbearance, partial claim) and exit strategies (short sales, deed-in-lieu, pre-foreclosure sales).
These free seminars were lauded in the LONG ISLAND BUSINESS JOURNAL.
Free refreshments for RSVP attendees.
Find us on Facebook and Twitter.
The Law Offices of Kyle Norton, P.C., has offices conveniently located in Nassau, Suffolk and NYC. We are a dedicated and experienced group of Long Island & New York City Bankruptcy, Foreclosure and Estate Planning Lawyers focused on helping clients who are burdened by mortgage and other debt and worried about how to move forward to a better quality of life. We are committed to helping individuals, families, and small businesses reduce or eliminate their money worries and take control of their own financial futures. Our senior Attorneys offer legal counsel primarily in the following areas:

Bankruptcy
Foreclosure
Estate Planning & Elder Law
*Criminal
Serving clients throughout Long Island and New York City the firm is dedicated to protecting the rights of individuals and businesses. At the Law Offices of Kyle Norton, P.C. free Legal Seminar participants can expect "layman's term" explanations of each practice area offered by the firm in greater detail.
The lawyers at The Law Offices of Kyle Norton, PC have more than 40 years of combined experience. For more information about The Law Offices of Kyle Norton, contact one of our local offices in Islandia, Garden City or New York City on our 24 hour emergency legal hotline (877)-871-6179 or visit us at http://www.doyouknowagoodlawyer.com/.
###