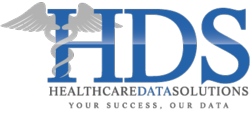 His industry experience and knowledge are indispensable...
Foothill Ranch, CA (PRWEB) November 10, 2011
Healthcare Data Solutions, the most accurate and trusted provider of healthcare databases and healthcare industry business intelligence services, announced today that Bob Preston has joined their team as Director of Business Development.
Bob brings a wealth of experience in the information industry, having been a key contributor at Trinet, InfoUSA (now InfoGroup), Epsilon and Dun & Bradstreet. His strategic selling skills have allowed Bob to successfully manage many major client relationships with both end-user/Fortune 500 companies and high-value strategic partners. He will continue in that capacity at Healthcare Data Solutions and participate actively in their strategic planning and industry outreach programs.
"I've worked with Bob on various projects with great success over the years," says Chris Lundgren, Vice President of Sales at Healthcare Data Solutions. "His industry experience and knowledge are indispensable to Healthcare Data Solutions in our goal to provide the highest quality data and to be an invaluable partner for our clients."
About Healthcare Data Solutions:
Healthcare Data Solutions is leading healthcare information services company focused on building and distributing Physician, Pharmacy, Dentist, Nurse and Hospital databases. HDS provides healthcare data, physician validation programs, data processing, web services and new customer acquisition programs for leading healthcare firms. With over 2 million healthcare provider profiles and 1 million healthcare provider emails, HDS is the fastest growing healthcare data services company in the United States. For more information, visit HealthcareDataSolutions.com.
###