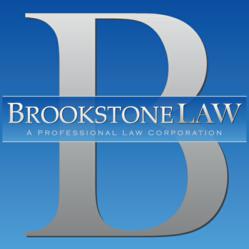 "There are significant problems with this so-called solution" Vito Torchia, Jr.
Newport Beach, CA (PRWEB) November 10, 2011
Although aggrieved homeowners ensnared by a foreclosure system riddled with misconduct may get their first shot at getting resolution from the banks, homeowners should not assume their rights will be protected by the recently announced federally mandated settlements, according to Vito Torchia, Jr., managing attorney of Brookstone Law PC.
According to recent media coverage, fourteen mortgage servicers acting under orders from federal regulators have begun mailing out letters to potential victims of wrongful foreclosure practices inviting borrowers to submit their cases for a free review by independent consultants that are funded by the lenders but vetted by regulators.
"There are significant problems with this so-called solution, the most important of which is that the regulators haven't released information about how they will determine how much to compensate borrowers found to have been foreclosed on improperly," said Vito Torhia, Jr. "It funds a multi-million dollar national advertising campaign for the banks and it isn't clear whether borrowers will have to give up rights to further claims if they are compensated in some way."
According to media coverage, mortgage servicers that agreed clean up their foreclosure practices and compensate victims include JPMorgan Chase Bank, Bank of America Corp., Citibank and Wells Fargo & Co. Each mortgage servicer is required to mail one letter to each customer eligible for the review and about 70% of those potentially slated to receive letters are still in their homes. The letters will go out to homeowners who were in foreclosure in 2009 and 2010, a period identified by regulators as the peak of foreclosure misconduct. In addition to the mailings, an advertising campaign will begin shortly to get the word out to people potentially harmed by the errors.
"The banks have to send only one letter and they admit that fully thirty percent of those to whom they plan to send letters are not in their homes, meaning many thousands who might get help will not even know about it," said Vito Torchia, Jr. "Homeowners who do not have expert legal counsel are likely to not get the settlements they deserve or and thousands are not even going to know about their opportunity to settle."
Media coverage indicates that bank regulators claim the program will help ensure that mortgage servicers provide appropriate compensation to borrowers who suffered financial harm as a result of improper practices.
"It's easy for federal regulators with no skin in the game to throw out claims about how they are helping homeowners victimized by the mistakes of the banks and lenders," said Vito Torchia, Jr. "But it is obvious those without expert help are in the greatest jeopardy of losing an opportunity for a fair resolution -- whether they get one of the offer letters or not."
According to media coverage, the program is the first tangible action to result from widespread revelations last year that banks made numerous errors when foreclosing on troubled borrowers. Among other problems, mortgage servicers employed so-called "robo-signers," people who signed foreclosure documents without being qualified to sign or properly reviewing them, and foreclosed on homes from people even though they were being actively reviewed for loan modifications.
"Now that the lenders are clearly admitting their culpability in widespread misconduct in mortgage loan due diligence, management and foreclosure, they are seeking to reduce their liability as much as possible at the expense of consumers. It is important to note that more than 2 million people will lose their homes next year so this program barely scratches the surface of what they should do to help those they have harmed," said Vito Torchia, Jr.
Media coverage also includes indications that the program proposed by federal regulators could detract from ongoing efforts by state attorneys general to a settlement with the nation's largest banks over faulty foreclosure and mortgage servicing practices making it harder for states to help homeowners hurt by the banks and the foreclosure crisis. Those negotiations continue even though some states have voiced concern over the direction of the talks and California has dropped out of them altogether.
"There is no question, based on the design and intent of this program that federal regulators are more concerned about banks' bottom lines than whether banks follow the rules," said Vito Torchia, Jr. "It will be impossible to fix these problems without costing the banks a great deal of money, so there is great concern about compromise solutions that favor banks over homeowners."
ABOUT BROOKSTONE LAW, PC
Headquartered in Newport Beach, Calif., and with offices in Los Angeles, Calif., and Ft. Lauderdale, Fla., Brookstone Law, PC is a law firm comprised of attorneys with experience and success in business, corporate and personal finance, employment, entertainment and media, art and museum, intellectual property and real estate law. The firm has a network of more than 40 affiliate attorneys nationwide and employs highly trained specialists, paralegals, paraprofessionals and administrative staff dedicated to serving clients. For information, call (800) 946-8655 or visit the Brookstone Law.com web site at http://www.brookstonelaw.com.
# # # #