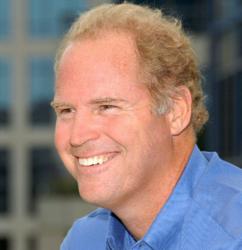 (PRWEB) November 10, 2011
Savtira Corporation, a new B2B cloud commerce solutions company, announced today that Charles Windsor, president and CEO of Oakwood Systems Group, Inc., a technology service firm, has joined the company's advisory board.
"Charles has a passion for technology and fostering teamwork in this emerging industry, and a gift of coaching organizations beyond their current potential," says Savtira CEO Timothy Roberts. "His extensive analytical and information technology experience will be especially beneficial as he provides council on Savtira's advisory board. We are honored to have him as part of the team."
Windsor currently serves as president and CEO of Oakwood Systems Group, Inc., a St. Louis-based business technology consulting services firm which was named, "Best IT Firm" for 2010 and again in 2011 by the St. Louis Small Business Monthly, and was recently honored as Microsoft's Central Region Partner of the Year for 2011. Windsor leads the executive management team and focuses on the company's long-term strategy of building service offerings that position Oakwood to become a single source to mid-size and enterprise clients for overall strategy, design, development, and implementation of a broad range of technology services.
"Savtira and Oakwood are synergistic in our views around the development of emerging cloud computing technologies. Working with like-minded, visionary organizations fuels the excitement I personally have to see what's next in the convergence of Savtira's Cloud Commerce platform and the IT realm. I am pleased to be a part of Savtira's advisory board and look forward to offering my insight," says Windsor.
Windsor served as a manager at Accenture (formerly Andersen Consulting), in the Aerospace and Defense practice, where he was a part of the team that developed a successful MRPII product for the industry (MACPAC/D). He was then a senior manager at Ernst & Young, where he mastered the art of niche IT consulting, and learned the keys to success in servicing mid-sized companies, a business category with specialized needs that were not being effectively met. In 1999, Windsor developed Vertecon, Inc., a service provider encompassing the high-level project quality and risk mitigation techniques in a model that was affordable and accessible to mid-sized organizations. In 2002, Windsor merged the company with publicity-held, leading provider of e-business solutions to Global 3000 companies, Perficient. In 2003, Windsor purchased Oakwood Systems Group, Inc., which holds a similar business model of servicing a niche market for IT consulting.
"With Charles's knowledge and experience in Internet-based businesses, we are confident he will be an asset to our advisory board," says Roberts. "Charles has led multiple companies into a successful path, guided by intelligent strategy. He constantly offers his expertise to align businesses with their technology investments."
Windsor is also the chairman of Talentporte, Inc., a staffing firm focused on technology-experts. The company provides resources to serve technologies that are outside the Microsoft technology stack that Oakwood primarily serves. Windsor is involved with numerous charitable, civic and community organizations, and holds an MBA in Finance from Boston University.
About Savtira Corporation
Based in Tampa, Florida, Savtira is in the business of digital distribution with a software-as-a-service (SaaS) e-commerce platform that is a turnkey system for the distribution, marketing, merchandising, and selling of both digital media and physical goods in a single store and a single, unified shopping cart. Savtira-powered stores are designed to meet the specific needs of retail partners so no two e-stores are alike. All Savtira e-stores are custom-branded for our partners. Extra features and services are offered on an à la carte basis. Savtira is also building the next carrier-class "Entertainment Distribution Network" (EDN), streaming all digital media from the cloud, with a feature set that eclipses anything on the market. For more information on Savtira, visit: http://www.Savtira.com or call 813.402.0123. Follow us on Twitter at: http://Twitter.com/Savtira.
Savtira is a registered trademark. All other product and service names mentioned are the trademarks of their respective companies.
###