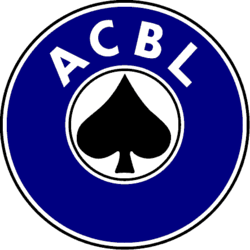 Some will play one session of bridge and others will play two to three sessions a day for ten days straight!
Horn Lake, Miss. (PRWEB) November 11, 2011
Seattle is going to see its share of trumps this November, and one of them isn't "The Donald." For the first time in nearly twenty years, duplicate bridge players from around the world will gather in the Emerald City, home to one of duplicate bridge's most famous players, Bill Gates. Tournament play for the fall North American Bridge Championships (NABC) will be at the Washington State Convention and Trade Center November 24 – December 4.
The NABC, one of three sponsored annually by the ACBL, features card play for players of all skill levels with games at 9:00 a.m., 10:30 a.m., 1:00 p.m., 3:00 p.m., 7:30 p.m. and 11:30 p.m. daily, and nightly player hospitality. You don't have to be a competitive bridge player to get in on the fun; players with 0-5 masterpoints play for free on Nov. 25 and free lessons are held Nov. 26-27 between 10:00 a.m. and noon. Social bridge players are especially invited to come and experience the fun of duplicate.
"We expect to see 5000 bridge players at the NABC," said Tournament Chairman, Barbara Nist. "Some will play one session of bridge and others will play two to three sessions a day for ten days straight! We've been working hard for three and a half years preparing, and it's sure to be a fun event for all who participate."
In addition to card play, the Seattle NABC Committee has organized many exciting events for players. This includes performances by Seattle's Only Bridge Burlesque after evening games Nov. 25-27, and a one-day bridge cruise on Nov. 28 aboard the luxury cruise boat Royal Argosy for intermediate and newcomer players.
About the ACBL
Indisputably the most challenging card game ever invented, bridge attracts players of all ages and walks of life - from Microsoft founder Bill Gates to tennis star Martina Navratilova. Founded in 1937, the ACBL is the largest bridge organization in the world, serving 165,000 members, 3,200 bridge clubs and sanctioning 1,100 sectional and regional tournaments annually. The ACBL's three North American Bridge Championships each attract up to 5,000 players representing every state in the United States, Canada and about 20 other foreign countries. For more information about the ACBL, visit http://www.acbl.org.
###