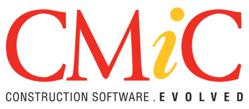 The number one problem with IPD is interoperability. CMiC X Projects is the answer to IPD's interoperability issues because we are creating a standard
Toronto, ON (PRWEB) November 11, 2011
CMiC, the leader in creating open and advanced enterprise-wide software solutions for project based organizations, recently unveiled CMiC X Projects, a cloud based project management solution that electrifies the integrated project delivery (IPD) process by enabling capital project owners to collaborate seamlessly with multiple project stakeholders. The announcement was made during the solutions keynote delivered at Connect 2011, the 13th annual CMiC user group conference in Las Vegas, NV.
CMiC X Projects aims to advance IPD by introducing project based licensing. On a per project basis, each stakeholder will be able to run the configuration of CMiC's award winning Project Management and Project Control modules best suited to their needs. The absence of a centralized database ensures that each stakeholder owns their data, and can differentiate between private data and data to be shared within the ecosystem. CMiC's real time integration (RTI) capabilities ensure that as users enter public data into the system, each database within the ecosystem is updated in real time.
According to Bassem Hamdy, Chief Marketing Officer at CMiC, "The number one problem with IPD is interoperability. CMiC X Projects is the answer to IPD's interoperability issues because we are creating a standard. Our vision for project based licensing is to allow an owner client to procure a project based license for CMiC. Users will get the project functionality they need for the duration of the project that it's acquired for. When the project is over, the license will expire. Project Based Licensing allows owners and similar third parties to have their cake and eat it too. Contractors eliminate wasteful double entry and enjoy lower project delivery costs. Owners, architects and third parties get to use simplified, lower cost versions of CMiC's project modules but still integrate seamlessly into the CMiC Ecosystem."
About CMiC
CMiC is the leading provider of complete, integrated and advanced enterprise level software solutions for construction and capital projects. For nearly four decades, CMiC has partnered with the largest and most technologically progressive AEC firms and capital project owners in North America, gaining detailed insight into the unique business needs of the industry. From that experience, CMiC has created CMiC Open Enterprise v10, the most advanced construction and capital project software solution ever developed. Combining an incredibly flexible technological infrastructure with a philosophy of total integration, CMiC Open Enterprise v10 lowers costs, improves productivity and increases interoperability.
###