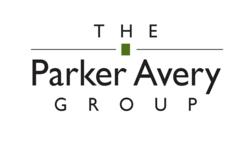 Our steady top-line growth is based on continually delivering for clients like Wal-Mart, Lands' End, Carter's and Cabela's
Atlanta, GA (PRWEB) November 10, 2011
Business to Business magazine honored the Top 25 Entrepreneurs and Ones to Watch in Metro Atlanta on November 3, 2011 at a dynamic awards ceremony and dinner held at the Georgia Tech Hotel & Conference Center. Winners will also be featured in the November/December issue of Business to Business.
Each year, Business to Business magazine recognizes the top entrepreneurs of the South. Winners are entrepreneurs who have created innovative, high achieving companies and have contribute to their industries and business communities. A diverse collection of industries are represented, including those from real estate, retail, law and technology.
"There are several achievements that have defined our success," says company founder and CEO Mike Matacunas. "The first is our 100% client satisfaction metric. We actively measure this and constantly look for feedback from our clients on our strengths and opportunities. The second is our steady top-line growth based on continually delivering for clients like Wal-Mart, Lands' End, Carter's, et al. The third is our collegial culture that reflects in our client work and the respect our team has for each other. The fourth is building a successful consulting firm in a challenging market and a compressed economic climate. These are some of the achievements that define us as a firm."
Based on The Parker Avery Group's growth and sustainability, as well as entrepreneurship, the boutique strategy and management consulting firm is proud to have been chosen as "One to Watch" in the Atlanta business scene.
About Business to Business Magazine
For the past 20 years Business Leader Media, publisher of Business to Business magazine, has provided local business intelligence to readers in several Southeast markets. Its products include magazines, websites, email newsletters, and a number of networking and awards events for businesses, ranging from the top small businesses of the South to women leaders of excellence, from catalyst entrepreneurs to business leaders of the year. To learn more, visit http://www.businessleader.com
About the Parker Avery Group
The Parker Avery Group is a boutique strategy and management consulting firm. The firm's professionals serve as trusted advisors to leading retail and consumer goods companies. They work with clients to help them research and develop strategies, design improved processes and execute change. To learn more about their customer's success visit Parker Avery Insights at http://parkeravery.com/insights.html
###
###