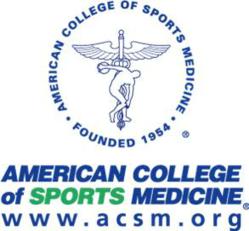 Indianapolis, IN (PRWEB) November 10, 2011
With classes ranging from yoga to Zumba®, group exercise has become a popular choice for exercisers, and a new text by the American College of Sports Medicine has set out to ensure group exercise instructors are prepared to lead.
"Group exercise instructors see more people in one hour than any other fitness professional," said Grace DeSimone, editor of ACSM's Resources for the Group Exercise Instructor and national director of group fitness for Plus One Health Management. "Whether instructors are teaching boot camp classes or leading a walking club, it's important that they are trusted and knowledgeable resources for their clients."
The first edition of ACSM's Resources for the Group Exercise Instructor will be a resource for students interested in fitness careers and for individuals looking to add group exercise classes to their repertoire. Chapters cover everything from class design and programming to hospitality and conflict resolution, and the book will be an essential resource for candidates seeking the ACSM Certified Group Exercise InstructorSM credential.
Highlights of the book include:

Contributors with extensive experience teaching group exercise to ensure instructors get the most relevant and up-to-date information possible.
"Take Caution!" sections to identify safety and legal concerns for group exercise instructors.
New policies – including "I'm Okay" – to help group exercise instructors better care for and ensure the safety of their students.
ACSM Quick Screen, a unique verbal screening tool that instructors can use with new students.
Video enhancements linked throughout the text, so readers can go online to learn more about the reading.
With more than 30 years of experience teaching group exercise in corporate, commercial and community facilities, DeSimone recognized the need for a textbook to address the continuum of teaching. The book offers references, suggestions, advice, terminology and strategies for teachers of all levels, but it ties everything together with science.
"Effective instruction is where art meets science," said DeSimone. "The book is constructed so that science frames, but doesn't overpower, the message."
ACSM's Resources for the Group Exercise Instructor is available for $67.95 through the Lippincott Williams & Wilkins website or by calling (800) 638-3030. Members of the media interested in ordering a review copy of the book or requesting an excerpt may contact Steven Rutberg, Lippincott Williams & Wilkins, at 215-521-8384 or Steven(dot)Rutberg(at)wolterskluwer(dot)com. Members of the media interested in scheduling an author interview may contact Ashley Crockett-Lohr, American College of Sports Medicine, at (317) 637-9200 ext. 133 or alohr(at)acsm(dot)org.
Grace DeSimone is the national director of group fitness for Plus One Health Management in New York City, where she manages the quality and execution of over 100 class programs across the U.S. with over 500 instructors. Grace serves as the chair of ACSM's Certified Group Exercise Instructor Committee, and she is a member of ACSM's Executive Council Committee on Certification and Registry Board. She also serves on IDEA Health and Fitness Association's Program Director's Committee.
The American College of Sports Medicine is the largest sports medicine and exercise science organization in the world. More than 45,000 international, national and regional members and certified professionals are dedicated to advancing and integrating scientific research to provide educational and practical applications of exercise science and sports medicine. Learn more at http://www.acsm.org.
Lippincott Williams & Wilkins (LWW) is a leading international publisher for healthcare professionals and students with nearly 300 periodicals and 1,500 books in more than 100 disciplines publishing under the LWW brand, as well as content-based sites and online corporate and customer services.
LWW is part of Wolters Kluwer Health, a leading provider of information and business intelligence for students, professionals and institutions in medicine, nursing, allied health and pharmacy. Major brands include traditional publishers of medical and drug reference tools and textbooks, such as Lippincott Williams & Wilkins and Facts & Comparisons®; and electronic information providers, such as Ovid®, UpToDate®, Medi-Span® and ProVation® Medical.
Wolters Kluwer Health is part of Wolters Kluwer, a leading global information services and publishing company. The company provides products and services for professionals in the health, tax, accounting, corporate, financial services, legal, and regulatory sectors. Wolters Kluwer had 2009 annual revenues of €3.4 billion ($4.8 billion), employs approximately 18,200 people worldwide, and maintains operations in over 40 countries across Europe, North America, Asia Pacific, and Latin America. Wolters Kluwer is headquartered in Alphen aan den Rijn, the Netherlands. Its shares are quoted on Euronext Amsterdam (WKL) and are included in the AEX and Euronext 100 indices. Visit http://www.wolterskluwer.com for information about our market positions, customers, brands, and organization.
###