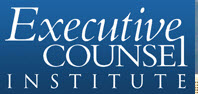 "The Executive Counsel Institute has created a hallmark event in the E-Discovery for Corporate Counsel Series", said Bill Gallivan, "because the focus is on the corporate executives and the real challenges they face in litigation."
Seattle, Washington (PRWEB) November 10, 2011
Gallivan, Gallivan and O'Melia (GGO, LLC), e-discovery experts leading the move toward accessible, affordable e-discovery solutions, today announced their sponsorship of the Executive Counsel Institute "E-Discovery for the Corporate Market" Conference, to be held December 5-6 at the Hyatt Regency Century Plaza in Los Angeles.
Bill Gallivan, e-discovery expert and founding executive of Gallivan Gallivan & O'Melia will moderate an interactive session. The conference format is a series of ten roundtable discussions on legal and technical challenges of e-discovery including litigation hold management, developing a strategic litigation response plan, cost and risk containment, proportionality, and the impact of social media in e-discovery.
Gallivan Gallivan & O'Melia are the visionaries behind the mainstreaming of e-discovery in corporations and law firm. The Digital WarRoom Platform includes DWR Pro™, Windows PC application for small/solo law, and DWR WorkGroup™, providing e-discovery teams with complete ESI processing, document review and production in a single application, without traditional high-cost volume-based processing fees. GGO also offers full-service hosted e-discovery on the DWR Remote™ hosted platform designed for distributed and virtual team access to case data.
About Gallivan Gallivan & O'Melia
Since its inception in 2002, GGO (Gallivan Gallivan & O'Melia LLC) has successfully completed over 2,500 complex e-discovery matters. GGO offers the Digital WarRoom® software and consulting services spanning the entire e-discovery lifecycle from capture through processing, review, and production. Customized services include M&A target data preservation and internal data mining and investigations. Headquartered in Seattle, GGO offices are located in New York, Santa Clara, San Francisco, Dallas, Los Angeles, and serves all metropolitan markets in North America. Leading global corporations, Fortune 1000 companies, Am Law 100 law firms, and government agencies, including the Library of Congress, rely on GGO for robust technology and personalized service. To learn more about GGO, visit http://www.digitalwarroom.com
###