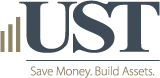 When paying into the unemployment tax system, companies across the U.S. pay an average $2.00 for every $1.00 paid out in benefits
Santa Barbara, CA (PRWEB) November 10, 2011
With most state unemployment funds now defunct after being depleted faster than they could be replenished during the recent recession, many states have found themselves with deficits that are growing as time passes. The United States unemployment tax system is in need of some serious restructuring, and it appears that the road out of the red is not a pretty one. Now, it's 'all eyes ahead' through the thick of high unemployment, increased tax rates and special assessments. But, looking ahead to 2014, the proposed increase in the FUTA (Federal Unemployment Tax Act) taxable wage base from the current $7,000 to more than double at $15,000, could be devastating to employers if the proposal goes through, reports the Unemployment Services Trust (UST).
The proposal also includes a cut to the net FUTA tax rate from 0.80% to 0.38%, reducing the percentage by more than half. With the FUTA tax currently set at $56 per employee per year (0.008 x $7,000 = $56), and the proposed tax to be set at $57 per employee per year (0.0038 x $15,000 = $57), at first glance the change may seem trivial. The federal level, though, is not where employers would feel the pinch.
The pinch is found in the fact that states will have to match or exceed the FUTA $15,000 wage base, or face substantially higher FUTA rates. Thirty-two states (as well as Washington D.C . and Puerto Rico) would need to increase their unemployment taxable wage bases. There are currently 20 states with taxable wage bases of $10,000 or lower. The last time that the UI wage base increased was in 1983, so the increase is long overdue. However, it is expected that employers in these states will likely pay fifty percent more state UI taxes beginning in 2014 if the proposal is enacted.
Employers in states like California, who currently have a taxable wage base of $7,000, and for example, have an unemployment tax rate of 4.0%, will see their cost per employee increase from $280 to $600 annually. An increase this large (114%) would be detrimental to many employers, but especially nonprofit organizations, which typically have a tough time raising funds to cover operational expenses to begin with.
For 501(c)(3) organizations, federal law allows organizations to opt out of the state unemployment tax system and instead reimburse the state only for their own workers' unemployment claims, dollar-for-dollar. When paying into the unemployment tax system, companies across the U.S. pay an average $2.00 for every $1.00 paid out in benefits, and these dollar amounts will likely grow where taxable wage bases will be increasing.
It should be noted, however, that nonprofits may find opting out of the state unemployment tax system to be burdensome on their HR department since they must monitor unemployment claims more closely, both to make sure they are not paying for unwarranted claims and also to ensure they have the funds on hand whenever a claim is filed. Some nonprofits have chosen to join an unemployment trust to help monitor claims, set aside funds in an account, and get support for their human resources department. For more information about joining an unemployment trust, visit http://www.ChooseUST.org.
# # #