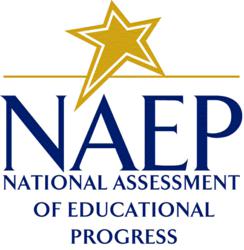 Montgomery, AL (PRWEB) November 10, 2011
The education and technology company Pearson congratulates Alabama educators on students' dramatic improvements in math and reading, as reported by the National Assessment of Education Progress (NAEP) this past week.
Also known as the "Nation's Report Card," the NAEP cited Alabama as one of the top two of only four states to show significant gains in 4th grade reading scores since its last report in 2009. Alabama was second only to Maryland, followed by Hawaii and Massachusetts. In math, Alabama is one of only nine states to show significant improvement since 2009 in 4th grade. Of these nine states, Alabama recorded the second highest gain, right behind Arizona.
Pearson School CEO Peter Cohen said, "Alabama is setting the example for schools across the country with its focus on rigorous, research-based curriculum supported by intensive professional development for teachers. Both the Alabama Reading Initiative and the Alabama Math, Science and Technology Initiative have been key drivers in improving teaching and learning across the state, and we commend these dedicated educators for their vision and unflagging commitment to providing a world-class education for the state's children."
More than 80% of Alabama's elementary school students have been learning with Pearson's research-based Reading Street curriculum. The program is steeped in scientifically-based research, aligned to state standards, and offers an array of motivating, rigorous instructional opportunities that accelerate reading achievement. The program's effectiveness in the classroom has been validated by an independent national longitudinal research study.
More than 50% of the schools in the state are part of the Alabama Math, Science and Technology Initiative that uses Pearson's National Science Foundation-funded programs, Investigations in Number, Data and Space and Connected Mathematics. The efficacy of these elementary and secondary instructional programs is also validated by independent research studies.
In congratulating the state, Cohen said Pearson looks forward to working side-by-side with Alabama to continue to build on these improvements.
###