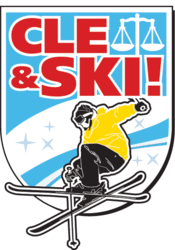 If attorneys go to only one legal conference a year, the National CLE Conference is definitely the one they need to attend," said David Bernstein, New York Attorney and National CLE Conference Moderator.
Snowmass Village, CO (PRWEB) November 11, 2011
They are not just your ordinary legal professionals and come from all over the world, sharing their legal experience and expertise to attendees. Additionally, many of the moderators and presenters have been involved with the conference for more than 20 years. These are the moderators and speakers for the National Continuing Legal Education Conference (CLE) which will be held in Snowmass, Colo., January 4-8, 2012.
Take Andrew Demetriou, an attorney from Los Angeles specializing in institutional health care. Demetriou is an active member of the American Bar Association having served as the former Chair of the Health Law Section, Vice-Chair of the American Health Lawyers Association Sarbanes-Oxley Task Force and responsible for monitoring governance developments of interest to healthcare lawyers and institutions. Demetriou has been involved with CLE since the early 1990's. "CLE is a loyal group of familiar faces that presents an unbelievable quality of speakers and audience, said Demetriou. "The Health Care Law speakers will present the cutting edge issues that affect health care today." Demetriou's health care law co-moderator Tony Patterson, who has been in the fraternity of health law for many years, has written numerous publications and given many speeches on current topics of health care law. According to Demetriou, hot topics at this year's conference include health care reform featuring speaker Robert Roth, a partner with Hooper, Lundy & Bookman, P.C. in Washington, D.C., who is an expert on current matters arising under Medicare and Medicaid, focusing on payment, compliance, and licensing issues. "We will also have a forum on the developments and current trends of health care fraud," said Demetriou.
New York attorney David Bernstein, will co-moderate the Intellectual Property (IP) program. "One IP focus will be on the patent side of information, with expert speakers including Chief Administrative Patent Judge from the US Patent and Trademark Office, James Smith, who will discuss current patent legislation," said Bernstein. Bernstein has been involved with CLE for over 14 years and says that IP is the biggest section of the conference and the section has some impressive presenters who will discuss the hottest developments in trademark and copyright law. Bernstein sees a loyality in the CLE attendees. "The 7:00 a.m. CLE programs are very well attended—then those same attendees show up for last session too. So everyone comes to every session which is very impressive for a legal conference," said Bernstein. He is also impressed with the quality of speakers. "These are active program planners, IT professionals, trademark experts—all cutting edge speakers," said Bernstein. "And there is a high return rate of attendees who attend CLE to learn about all the current IP topics." According to Bernstein, another legal hot topic for IP is social media. "We will have an internet forum consisting of experts from Yahoo! Inc, eBay, Microsoft Corp., and IBM, just to name a few heavy hitters," he said. "If attorneys go to only one legal conference a year, the National CLE Conference is definitely the one they need to attend."
For the Real Estate/Sustainability section, we go to Seattle, Wash., attorney Charles Wolfe, a cutting edge expert in land use and environmental law and permitting. Wolfe has been involved with CLE since the late 1990's. "Our section will focus on real estate, land use law, issues, zoning, and clean water issues in a post recession economy," said Wolfe. "We have a diverse faculty on environmental law consisting of environmental law consultants and developers along with attorneys specializing in real estate law." Wolfe stated that the real estate section is an interesting legal track composed of competitive themes for real estate land regulation, new federal environmental laws and regulations.
But not all the moderators are attorneys and are experts in their field like Labor & Employment moderator Timothy Darby who acquires, develops and oversees the publication of legal treatises for The Bureau of National Affairs, Inc. (BNA) books. "We have many journalists at BNA and the largest number of reporters covering Congress and government agencies of any news group in the country," said Darby. "For CLE we have a cross-section of speakers during the program so that the various constituencies can present their different perspectives on various areas of the law in constructive interactions which allows for very sophisticated presentations." According to Darby, the Labor & Employment program is unique in that there are well defined interest groups of attorneys who don't tend to overlap their practice areas, for example; the defense side, plaintiff and union attorneys, arbitrators, mediators and judges who will discuss effective and ineffective litigation tactics and how they handle various types of issues that arise during litigation.
The National CLE conference offers eight areas of law; bankruptcy; civil litigation; employee benefits; family; health; intellectual property; labor & employment and real estate/sustainability all presented and moderated by experts in each field. CLE participants are able to accumulate 16 to 22 credit hours while enjoying the world class ski resort of Snowmass, Colo. For more additional information or to register for the National CLE Conference, go to http://nationalcleconference.com or call 303-860-0608. The National CLE Conference will be held at The Silvertree Hotel and Conference Center in Snowmass.
About Snowmass Tourism Groups & Meetings
The year-round resort town of Snowmass Village, Colorado is located nine miles from Aspen, Colorado. Snowmass is accessible by the local Aspen/Pitkin County airport and three regional airports. Top-of-the-line conference equipment and facilities, economy to luxury guest rooms, free local transportation, countless summer and winter activities and superior guest experience characterize Snowmass Village resort. With recent investment of $1 billion in the ski area, base village, and new lodging properties with meeting space, Snowmass is ideal for meetings and conferences, ski and social groups, corporate retreats and business guests. For additional information go to http://www.snowmassgroups.com or call 1-800-598-2006.
###