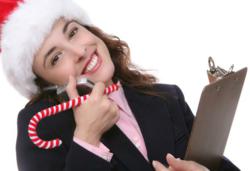 "Business owners can finish the year strong while devoting extra time to their families this holiday season," states Jay Reeder, President of VoiceNation.
Buford, GA (PRWEB) November 11, 2011
VoiceNation reveals a new incentive for companies needing a strong year-end close but require time off during the holidays. As the innovative leader in telecommunications, VoiceNation's in-house developed technology is opening doors to new business solutions by enabling companies to stay connected and open for business. By offering tailored call center services with discounted rates available, business owners can take advantage of live answering solutions at an affordable price while enjoying time away from the office.
According to a recent Reuters/Ipsos poll, CNN reports, "Only 57% of U.S. workers use up all of the days they're entitled to, compared with 89% of workers in France." The Center for Economic and Policy Research refers to the United States as a "No-Vacation Nation", pointing out that the U.S. is the only advanced nation in the world that does not guarantee its workers annual leave. United States employers are not obligated under federal law to offer any paid vacation, whereas other countries such as Germany, Japan and Australia require employers to offer four weeks or more of paid vacation, according to a 2009 study by the human resources consulting company Mercer.
It can be challenging for both small and large business owners, as well as their employees to balance work/life during the holidays. While most business owners are still feeling the pinch from an unstable economy, the hustle and bustle of the season adds unnecessary pressure. In a recent VoiceNation customer poll, many employees and business owners felt their job was way too important to dismiss. It was established that emails will get proper response, even on Thanksgiving Day. With VoiceNation's incentive, companies can implement affordable live answering services to ensure business operates as usual throughout the season. "Business owners can finish the year strong while devoting extra time to their families this holiday season," states Jay Reeder, President of VoiceNation.
The benefits of live answering services far exceed consistent business transactions and 24 hours a day customer service, but also provide a means to travel with piece of mind, stay in touch with co-workers if needed, and spend more time with loved ones without being consumed with office responsibilities. "Oceans and kilometers may divide us, but that doesn't mean we can't stay connected with the use of technology — especially during the holidays," reports Microsoft Home Magazine.
VoiceNation's professionally trained, industry-specific operators are taking calls 24 hours a day, 7 days a week and 365 days a year with no holiday fees. All messages are delivered via text, email, or fax delivery so employers can offer a refreshing way to take time off while staying connected this holiday season.
About VoiceNation:
VoiceNation, America's leader in virtual PBX and voicemail was founded in 2002 by President Jay Reeder and opened their Next Generation call centers in 2009. The company has grown to serve more than 40,000 customers including FEMA, Blue Cross/Blue Shield, Dell, AIG and the U.S. Coast Guard. They leverage the very latest in proprietary technology solutions in order to deliver quality call answering services at the lowest cost to their customers. To learn more about VoiceNation and their services, please visit http://www.qualityansweringservice.com.
For more information, contact:
Ashley Pardue
Media Relations
1.866.766.5050, ext. 107
###