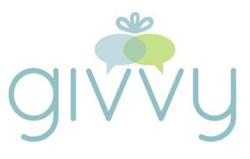 San Francisco, CA (PRWEB) November 10, 2011
This Holiday season over 60% of people will turn to social networks like Facebook to research the perfect gifts, finds a recent study by market research firm Lab42. Givvy, a social commerce startup based in San Francisco, is poised to meet this demand by launching the world's first Facebook app focused on social gift recommendations.
Every gift on Givvy is submitted by savvy shoppers who possess influential taste or expertise in a given product category. These social mavens—also known as curators—help to guide and influence the purchasing decisions of their peers by acting as human filters for the millions of products found online. The result is a highly curated shopping experience that alleviates the often daunting and frustrating task of finding thoughtful gifts. It also saves people the time and effort of having to endlessly search Google for trustworthy product information and advice.
"Givvy provides a community for sharing unique gift recommendations based on the passions, interests and needs of Facebook users. This social interaction helps to inform and validate buying decisions, which is a critical step in the consumer purchase cycle," said Claudio Miranda, founder & CEO of Givvy.
People can submit gift ideas from any website using a simple "add gift" tool, or they can create personalized gift lists compiled from products found on Givvy. Lists can be shared publicly with the Givvy community or privately with close friends & family. This feature takes the guesswork out of gifting by providing a simple way for people to collect and share all of the products on their holiday wish list. It also gives tastemakers a way to exert their influence and showcase their unique taste in gifts.
"The age of social commerce has arrived and consumers are embracing new ways of socializing their shopping experiences. Givvy plays its part in this revolution by leveraging Facebook to redefine how people discover and share gifts online," said Miranda.
About Givvy
Givvy was founded by Claudio Miranda, an Internet veteran with over 10 years of experience in ecommerce and social media. Prior to Givvy, Miranda was the co-founder and CMO of Organic Bouquet, the leading online retailer of eco-friendly flowers & gifts. Miranda is partnered with CTO and co-founder Larry Rubin, a seasoned startup developer who recently built Socializr.com with Friendster founder Jonathan Abrams. http://www.givvy.com.
###