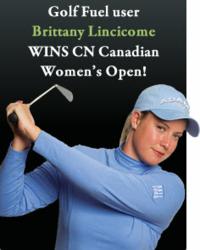 It's funny, I've been playing and covering national golf events for the last 15 years, but I'm typically too occupied with my second, third and often fourth shots to worry about putting.
Austin, TX. (PRWEB) November 10, 2011
A popular online golfing news and instruction website called golfersadvice.com warns that waiting until reaching the green before starting to "read" your putt could be costing you up to six strokes per round, in addition to friendly Saturday wagers with your golfing buddies.
"It's funny, I've been playing and covering national golf events for the last 15 years, but I'm typically too occupied with my second, third and often fourth shots to worry about putting," said website associate editor Dave Dennis. "However, based on the response of our online readers to our latest round of 'Golf Putting Tips,' many recreational golfers are in exactly the same boat."
Dennis says that like many baby boomers of his generation, he grew up watching legendary players like Jack Nicklaus, Arnold Palmer and Lee Trevino and other greats crouching over their putts, identifying the perfect line and calmly draining the put to win a major. "What I was missing while watching those great players on TV as a kid, was that professional golfers actually start "reading" their puts long before ever addressing their ball."
But what does "reading" your put long before breaking out the flat stick, or belly putter really mean?
According to Dennis, what weekend golfers can't see TV is the fact that those professionals may look like their casually walking and chatting with their caddy, but they're actually taking into account a number of topographical features that will significantly impact the line and speed the putts to come – especially on a course they've never played before.
"That's why professional golfers will tell you that it's vital to start getting an overall sense of the 'lay of the land' from a distance of least 100 yards away to better understand the golf course as your walking towards the green," Dennis said. "Obviously, you have more time to practice this tip if you're walking, instead of racing to the green in a golf cart."
Dennis, who joined golfersadvice.com to focus on somewhat obscure, but effective golf putting tips, believes this is one of the easiest golf putting tips that players of all levels can incorporate into their games. "The pros will look at the water hazards, lakes and ponds for clues as to how the green will react to their putts. Keep in mind that golf architects usually construct greens with drainage in mind, so the greens will usually 'run off' toward the direction of the water feature."
Another gem, according to Dennis, if you're looking for golf putting tips is to pay attention to the surroundings hills or mountains after hitting your approach shot. "Most of us remark about the beautiful scenery at many golf courses, but serious players are studying these features not as much for their aesthetics, but taking into consideration the direction they slope, which can profoundly influence the degree of slope and direction a ball is likely to break on the green."
Once you have actually reached the green, golfersadvice.com recommends looking for smaller putting clues, such as the general shape and slope of the green. They say you should also check out the color of the grass – light or shiny means you're putting with the green and dull and dark means you're putting against it.
"But the key to this round of putting tips advice is to actually start learning the green by looking at your surroundings on the walk up to the green. You'll be amazed what an impact that will have on your confidence just having a better idea what the ball is likely to do. In a perfect world, every golf putt would be 'dead straight,' but on second thought… what fun would that be," Dennis added.
For more putting tips advice, free online instructional videos and free eBooks, go to http://golfersadvice.com/.
# # #