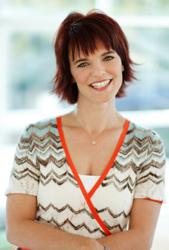 San Jose, Calif. (PRWEB) November 09, 2011
The Art of Service has expanded its cloud computing education programs to further train IT professionals who must keep pace with the growing number of businesses moving into the cloud.
Ivanka Menken, The Art of Service founder and CEO, said companies seeking to reap the benefits of cloud computing will require trained and educated IT professionals to navigate and successfully deploy cloud platforms. Due to this need, The Art of Service developed the Cloud Computing Foundation Program, which is the leading certification for IT professionals seeking to become successful cloud computing managers.
"IBM estimates that the cloud can cut IT labor costs 50 percent and can improve capital utilization by 75 percent, an assessment with which I agree," said Menken. "Clearly, companies will be in a position to grow by adapting a solid, well-informed cloud strategy."
Menken said this will allow small and medium-sized businesses take advantage of the cloud computing growth. Cloud computing strategies can improve capital utilization and reduce IT labor costs, she said.
"The most recent Commerce Department estimation is that the economy grew 2.5 percent last quarter," said Menken. "Growth is there but businesses must tightly control their expenses and free money for working capital to take advantage of the growth."
Any business seeking to expand responsibly in a tough economic time must control its expenses and the exploding popularity of cloud computing offers such controls.
"One key factor is the cost of storage, as well as recovery of information," said Menken. "Can your own in-house technology grow and expand affordably, keeping up with the ever-increasing demands of data storage? If not, the cloud is a viable solution."
Storage isn't the only consideration, said Menken. She encourages businesses considering cloud computing to ask:

Is the business' own information technology enough to beat the competition?
Can IT drive revenues or increase savings to achieve desired profit margins?
Can a business access new markets through the growth and expansion of existing partnerships?
Can the company's information technology be commoditized?
"While those are critical factors, there are many other considerations," said Menken, adding that security is always a concern with computing platforms, and that a business must determine whether or not its existing hardware can be leveraged for cloud computing, or if a hardware upgrade might be needed.
The Art of Service has a comprehensive offering of education solutions geared toward the busy IT professional. AOS instructors are experienced in classroom-style delivery, boardroom-style executive coaching, on-the-job training and online virtual support for remote students.
About The Art of Service
As a cutting-edge IT service framework company, The Art of Service is leading the way in providing high end, client-focused books, toolkits and online and classroom education programs. The company is one of the most trusted sources globally for the career-driven IT professional. For more information, visit http://www.theartofservice.net.
About the Founder
Ivanka Menken is the founder and CEO of The Art of Service. Menken has spearheaded the company's Cloud Computing Certification Scheme that is becoming the industry benchmark.
# # #