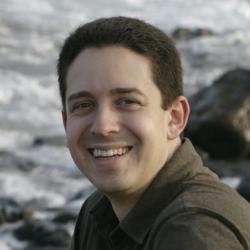 New York, NY (PRWEB) November 10, 2011
Mobile question-and-answer company, Opinionaided, is announcing today it has hired technology veteran Will Koffel as its chief technology officer. Koffel, a two-time CTO, brings his deep experience across a broad range of technology businesses to the fast-growing startup.
In his new position, Koffel will leverage his extensive experience with high-growth startups, Q&A-focused properties, social strategy, big data and technical teams to bring Opinionaided to new mobile platforms, improve the app within existing platforms, and manage scale.
Since joining the company Koffel has already hired seasoned developer Paul Spata as mobile development director and plans to expand the team even further. Spata brings with him 14 years of experience designing and developing systems ranging from financial trading applications to educational virtual worlds.
"With its expansion to the Android platform, Opinionaided is entering a stage of explosive growth, with increased user adoption and cross-platform engagement," said Dan Kurani, CEO of Opinionaided. "Will's 13 years of experience as a technology leader working with large-scale systems makes him the perfect candidate to provide the next-generation solutions needed to manage our rapidly growing user base and execute our growth strategy."
Prior to his new appointment, Koffel served as CTO and vice president of operations of Sermo, an online social network for physicians dedicated to changing the flow of healthcare information, where he oversaw the integration of next generation software solutions and provided technical guidance in all areas of application development. Koffel was also the CTO and co-founder of Wis.dm, a community driven Q&A website. Both experiences at Wis.dm and Sermo developed Koffel's deep understanding of expert networks, market research and question-powered community discussions.
"Dan and his team have built an absolutely addictive consumer experience centered around delivering advice within seconds to the most personal device we own, the smartphone," said Koffel. "I've been impressed with their approach and growth, and look forward to joining the expanding engineering team."
Koffel is a self-proclaimed "startup fiend" having founded his own companies, and worked in a plethora of fast growth environments over the past 13 years. Koffel graduated with dual degrees from MIT and is an accomplished musician: performing with the Boston Symphony Orchestra and Chorus. Koffel's addition to the Opinionaided team follows the company's expansion to the Android platform, announced earlier this month.
Download the Android app now: http://opn.io/sMWohC
Download the iOS app now: http://opn.io/sxK2vu
About Opinionaided
Opinionaided is a free application that allows consumers to use their iOS or Android mobile devices to get advice and opinions in real-time. Users can also answer questions at http://opinionaided.com with more platforms coming soon.
###