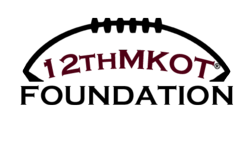 College Station, Texas (PRWEB) November 09, 2011
Sixty years of A&M tradition under one roof as former players and coaches are set to honor and roast longtime Athletic Trainer, Associate Athletic Director, and Aggie legend Billy Pickard.
The event will highlight Jackie Sherrill's 12thMan Kickoff Team Foundation's Annual Scholarship Dinner on Friday, November 18, 2011 at The Zone Club at Texas A&M University's Kyle Field.
Former Aggie greats from recent players back to the Junction Boys and their coaches will be on hand to recount stories about the life and times of once Student Athletic Trainer, Billy Pickard including: David Heath, Terry Klein, Dennis Goehring, Jack Pardee, Gene Stallings, Larry Stegent, Jacob Green, Tom Wilson, Jackie Sherrill, Kevin Murray, RC Slocum, Chris Dausin, Hunter Goodwin, Mike Sherman and many more!
Pickard's Aggie past is legendary. Starting out as a student trainer in 1952, he was there for then football Head Coach Paul "Bear" Bryant's trek to Junction in 1954. He worked under every Aggie football coach since 1965 and has seen the University and the program morph into what it is today. Pickard spent most of his adult life on Kyle Field helping athletes, tending the field, and prepping the stadium for game days.
At age 78, he's the man behind Kyle Field's pristine condition and still committed to helping the Aggies.
We're offering an open invitation to the media for this once-in-a-lifetime chance to hear Aggie legends recount stories that have borne books, movies, and infamous tales about the Aggie football team.
For more information, contact Andrea Dry at 800.481.1876, director(at)12thmkot(dot)org or visit the Foundation's website http://www.12thMKOT.org
###