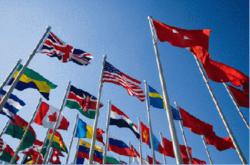 The early prejudice against privately owned international schools has largely evaporated.
Hyannis, MA (PRWEB) November 10, 2011
The International Educator (TIE) founder and director, Forrest Broman, announced that international school ownership is undergoing dramatic change that is affecting the way schools and educators do business in the field of international education.
From the end of World War II, to about 1980, many of the leading American overseas and international schools were created through the joint efforts of US and other governmental agencies. Typically, these schools were organized as private non-profit (charitable) institutions, governed by school boards elected locally from school parents and supporting organizations. The British and American embassies and their state departments were prominent in extending their influence on the curricula and culture of these schools, most of which continue to thrive throughout the world.
Shift in Ownership
A radical shift in this organizational pattern has emerged over the past two decades. Today, virtually all of the many new international schools created in China, the Emirates and the former Soviet nations have been and continue to be created by private, profit-making organizations.
Controversial Trend
Initially there was considerable concern and criticism of this trend, and an unwillingness of many candidates to work in schools where profit is a primary consideration. The notion that effective learning would inevitably be compromised was widespread twenty five years ago. However, the growing success of privately-owned institutions like ESOL in Egypt and The Gulf, Quality International Schools in the former Soviet nations, GEMS in The Emirates and Asia, and a rapidly growing cadre of new, well-funded private organizations has had a strong impact on both the reality and the perceptions of international schools.
New Reality
Today, candidates seeking an international school position are virtually certain to be approached, and interviewed, by at least one privately-owned school. And if it still exists in some quarters, the early prejudice against privately owned international schools has largely evaporated.
Heads of Schools deal with new kind or Employer
The educators most affected by this development are international school heads. Those seeking new headships today are almost as likely to end up working for a private owner or corporate entity, as to be hired by traditional non-profit institutions. Here, the extensive training, courses and professional development focused over the years on effective school board/headmaster cooperation and relations, is relatively meaningless.
The 400 member AISH organization (Academy for International School Heads), the major professional association for international school directors, has recognized and is attempting to come to terms with the impact of this change in school ownership. As noted by AISH director Bambi Betts: "In their next two headships, most headmasters will be working for a privately held school and owner, a situation which requires some new skills and modes of operation. We are trying to develop training which addresses this new reality."
Forrest Broman, founder and director of The International Educator (TIE), located in Hyannis, MA, directed three international schools and created two others during his international school career. TIE is a non-profit organization that for 25 years has been dedicated to developing links among teachers and the extensive American and international schools network worldwide. TIE publishes a quarterly newspaper featuring the latest in international school news and developments for K-12 educators around the world. TIE's website, tieonline.com offers the widest selection of K-12 teaching and administrative jobs available anywhere in the world.
###