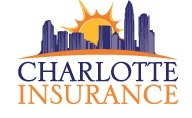 Many people depend on their cars as their primary means of transportation, so it's essential to avoid winter-related auto problems that could leave drivers stranded.
Charlotte, North Carolina (PRWEB) November 12, 2011
It may seem a little premature, but the team at Charlotte Insurance knows that it's never too early to prepare for winter weather. In fact, many residents of Northeastern states were caught off guard recently when some areas experienced as much as two feet of snowfall before Halloween. Although North and South Carolina residents do not experience quite as much severe winter weather as their neighbors to the North, they are not immune to the deluge of car troubles that seem to coincide with the drop in temperature. This year, stay ahead of the weather with comprehensive North Carolina auto insurance and some car maintenance tips.
Many people depend on their cars as their primary means of transportation, so it's essential to avoid winter-related auto problems that could leave drivers stranded. Consider taking the following preventative steps before the chilly weather ensues:

First and foremost, anyone who is planning on hitting the road this winter should obtain North Carolina car insurance quotes if they do not already have a policy. Slick roads and more time spent driving in the dark due to daylight savings means that accidents may be more likely to occur, even when drivers take all necessary safety precautions. Just a minor fender bender could set an individual back thousands of dollars, so it's best not to risk it by going without coverage.
Have a qualified mechanic check a car's battery, antifreeze level, thermostat, heater and defroster, as these will all be essential for winter driving.
Consider getting new tires if the tread on current tires appears to be worn down since this can impair the car's road-handling capabilities in wet or icy conditions.
Many retailers sell winter wiper blades that can work through ice and snow better than standard windshield wipers, so these may be a good option for drivers who frequently find themselves struggling to clear their windshields during the winter.
The experts at Charlotte Insurance are well aware that the only thing more frustrating than mechanical car problems is having to pay out of pocket for accident-related repairs, which is why they are dedicated to helping all drivers obtain affordable and comprehensive North and South Carolina car insurance they need. Being proactive about car maintenance can help local residents get through the chilly winter months with minimal interruptions due to unexpected auto repair needs.
About Charlotte Insurance:
With four convenient locations across the state of North Carolina, Charlotte Insurance has evolved into an all-inclusive, client-focused North Carolina insurance agency—committed to offering superior North Carolina and South Carolina insurance strategies for residents all across the region; whether you are South Charlotte, East Charlotte, Pineville, the University area, Uptown or beyond! Since 1992, the team here at Charlotte Insurance has been dedicated to changing the insurance industry for the better. A keen attention to detail and unwavering commitment to quality service has enabled the agency to build strong, close-knit relationships with its customers and overall community—relationships that thrive off of mutual understanding between agent and customer.
###