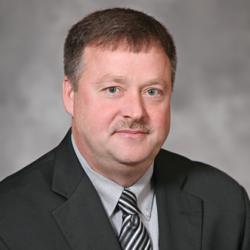 "There is a good foundation, a great history and a wonderful community at Lake Erie," said Goodrich. "We want to build on that, and incorporate our CCA Way to continue in making it an outstanding place to work.
Conneaut, OH (PRWEB) November 14, 2011
CCA, America's leader in partnership corrections, has named Barry Goodrich as warden at its newly acquired 1,798-bed Lake Erie Correctional Institution in Conneaut, Ohio. With almost 30 years of experience in the corrections and law enforcement industry, Goodrich brings a diverse perspective and plenty of expertise to the staff and inmates at Lake Erie.
"For me, corrections is a people business," said Goodrich. "I see getting to know employees, volunteers and community leaders as a vital part of my duty as a warden, and it's one that I truly enjoy."
Despite the challenges of managing a new facility, Goodrich is excited about the opportunities that lie ahead, and hopes to develop a good relationship with both the local community and government to make Lake Erie one of the best facilities in the State of Ohio.
"There is a good foundation, a great history and a wonderful community at Lake Erie," said Goodrich. "We want to build on that, incorporate our CCA Way into the facility and, working together and continue moving forward every day in making it an outstanding place to work."
Goodrich joined CCA more than 20 years ago as a correctional officer, and has worked his way up the ranks, taking on roles across the country as assistant shift supervisor, chief of security, assistant warden, and even facility executive. Since 2008, Goodrich has served as warden of CCA's Coffee Correctional Facility in Nicholls, Ga.
Prior to entering the corrections profession, Goodrich served in the United States Army and in law enforcement for eight years. He has extensive experience in Ohio as well, working in the early stages of the partnership between Northeast Ohio Correctional Center in Youngstown and CCA in 1997.
Throughout his career spanning all areas of corrections, from officer to warden to executive, Goodrich has maintained a passion for his team with a desire to improve their professional experience.
"My aim has always been to help people learn and grow to become future leaders within our company and community," said Goodrich. "I am excited about my opportunity to work in Ohio with CCA, and thrilled to get the chance to be a part of the outstanding team at Lake Erie Correctional Institution."
About Lake Erie Correctional Institution
CCA's Lake Erie Correctional Institution is located in Conneaut, Ohio, and will be owned and managed by CCA beginning January 1, 2012. It provides 1,798 beds for the Ohio Department of Rehabilitation and Corrections.
About CCA
CCA is the nation's largest provider of partnership corrections to federal, state and local government, operating 66 facilities nationwide, including more than 40 company-owned facilities, with approximately 90,000 beds in 20 states and the District of Columbia. In addition to providing the residential services for inmates, CCA facilities offer rehabilitation and educational programs, including education, vocation, religious services, life skills and employment training and substance abuse treatment. For more, visit http://www.cca.com and http://www.ccacommunities.com.
###