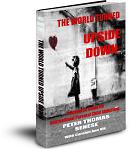 I feel privelaged to have been a referral attorney for the implementing agency for many years ... Patricia M. Lee, Esq - Florida
(PRWEB) November 10, 2011
There are over 1,600 'reported' cases of International Parental Child Abduction originating from the United States according to the last published report issued from the Department of State to Congress. This number has nearly tripled since 2006 according to a recent report issued by the Government Accountability Office's ("GAO") recommendation to create a airline screening list for American citizens considered by the courts to be high-risk child abductors. According to independent reports by non-government stakeholders including the I CARE Foundation, various population growth studies and ensuing immigration migration factors combined with other cross-cultural marriage demographics have created an atmosphere for continued growth in illegal international child abductions originating from the United States as well as an increase in illegal abductions to the United States. Experts in the area of IPCA anticipate a conservative growth rate of between 15% and 20% per year.
In addition, the number of 'unreported cases' of international parental child abduction appear to be substantial. Many of these cases appear to originate from Texas, New Mexico, Arizona, California, New York, New Jersey, and Florida due to high density of immigrants who have migrated from Central and South American. However, the challenges of 'unreported' cases of IPCA are anticipated to be vast and widespread, as each state is impacted by population growth, increases in multi-cultural marriages, immigration migration increases to the United States, economic difficulties many families face, which inevitably leads to a break-up of the family unit.
One major factor for the anticipated high number of 'unreported' cases of abduction is due to the tendency of undocumented aliens not realizing that they can turn to the United State's Department of State's Office Of Children's Issues("OCI") for assistance in reuniting with their child.
Furthermore, the number of incoming cases originating from a foreign country to the United States has also increased at rates similar to outbound cases.
Tragically, the nightmare a targeted parent seeking to prevent a child from being criminally abducted abroad or who is desperately attempting to find and reunite with their abducted child is severe. Navigating the complex legal maze of domestic and international law, in many cases trying to first locate your child, addressing the heavy financial burden of litigation and recovery costs cause incredible hardship for targeted parent victims, especially since many parents who choose to chase the cyclones of international child abduction in the name of their abducted children must focus on trying to find and bring home their child.
The reality for the vast majority of targeted parents, regardless if their child was abducted from or to the United States, is that they often are forced to enter a world they are not prepared for as most IPCA cases are planned by the abducting parent in advance and are carefully concealed from the targeted parent.
The Office of Children's Issues in the U.S. Department of State serves as the U.S. Central Authority for the Hague Convention on the Civil Aspects of International Child Abduction (the "Convention"). The International Child Abduction Remedies Act ("ICARA"), establishes procedures for litigating Convention cases in the U.S. The U.S. Central Authority has numerous functions including facilitating the institution of judicial proceedings in the U.S. "with a view to obtaining the return of the child and, in a proper case, to make arrangements for organizing or securing the effective exercise of rights of access." In April of 2008, the U.S.Central Authority assumed the responsibility for all incoming cases, and overseeing a network of volunteer attorneys.
The "Attorney Network" provides critical assistance. Lawyers that join the "Attorney Network" are asked to consider taking Hague Convention return and access cases on a pro bono or reduced fee basis. There is never an obligation to take a case, and legal fees and expenses may be recoverable under the Convention's Article 26 and the implementing statute (42.U.S.C 11607), and under state law when state law remedies are pursued (e.g., UCCJEA). In addition, lawyers with and without Hague experience are welcome to join the Attorney Network, as the Attorney Network offers a host of information and mentor programs. In addition to incoming cases of abduction, attorneys can also represent parents in abduction prevention cases and outgoing abduction cases.
Joel S. Walter, an lawyer practicing in New York, a member of the I CARE Foundation, and a member of the Attorney Network said, "As a lawyer practicing complex cases primarily in federal court for over 30 years, it is astonishing to learn of the tragedies children of abduction and their targeted parents face. In joining the Department of State's "Attorney Network", I have an opportunity to give back to our community, and make a difference in the life of a child. Participating in the network is not just good lawyering, but it is good citizenship."
Peter Thomas Senese, a member of the I CARE Foundation, author, filmmaker, child abduction prevention advocate and the author of Chasing The Cylcone, and, co-author of 'The World Turned Upside Down' commented, "For parents who are unexpectedly forced to chase after their abducted child, in many cases it comes down to having a skilled lawyer capable of educating the judiciary on the jurisdictional issues involved with international child abduction. With current statistical forecasts projecting that from now to 2020 there will be more American children abducted abroad than can fill a football stadium, there is a great need for lawyers to come to the aid of defenseless children targeted for abduction. The I CARE Foundation's initiative to recruit skilled to join the Department of State's Attorney Network is due to such a demanding need by thousands of families for help."
Patricia M. Lee, a Florida attorney practicing in the area of parental child abduction and a member of the I CARE Foundation states, "I feel privileged to have been a referral attorney for the implementing agency for many years of my private practice. The trauma experienced by victimized children and parents when faced with a child abduction, especially in the international arena, is overwhelming, primarily due to the lack of experienced attorneys, but also, due to the great financial burden, and cultural and language barriers. When they have nowhere else to turn and are so desperate, being able to help these people has been a rewarding experience personally, as well as professionally. It is worth every hour I have spent climbing the learning curve in this little known area of the law. OCI has always been responsive and helpful in the practicalities of dealing with clients living abroad, and the network of mentor attorneys available across the U.S., nothing short of a wealth of information and assistance. My experience in taking these cases has been humbling, to say the least, as I have seen the very best of my profession, which is too often the object of jokes and derision. I would encourage any attorney to join the Attorney Network."
Carolyn Ann Vlk, who drafted Florida's 'Child Abduction Prevention Act' that is now law added, "It is common knowledge that one of the greatest risks a targeted parent of abduction faces is litigating their case before a judge who is unfamiliar with international child abduction. In mobilizing trained attorneys familiar with this issue, the ripple effect will be an educated judiciary. It is my hope that attorneys will consider joining the network and dedicate a small portion of their time toward those that really need it: targeted children and their parents facing international abduction."
For more information about the Hague Convention Attorney Network, visit http://www.travel.state.gov/childabduction and click "For Attorneys & Judges", or write to HagueConventionAttorneyNetwork(at)state(dot)gov. To learn more about international parental child abduction please visit http://www.travel.state.gov/abduction. Click here to receive an application to join the Attorney Network.
Media Contact:
I CARE Foundation
Maria Gina
mediarelations(at)stopchildabduction(dot)org
917.200.6217
###