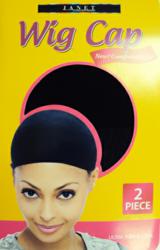 (PRWEB) November 12, 2011
HairStopandShop.com is an online retailer of Remy human hair and synthetic hair wigs. For more than two years now, it has provided customers with exceptional quality hair products at affordable price. Experts at hairstopandshop.com also share their knowledge with customers about hair care and maintenance.
Listed below are several reasons why one should follow a healthy regime when wearing wigs.
-Avoid bacteria formation and skin irritation
-Prevent dandruff
-Prevent hair loss and hair thinning
In order to avoid the above problems, experts at Hair Stop and Shop Inc, suggest that one follows the Top 5 Tips for wearing wigs that are listed below.
1. Do not wear hair wet under the wig. Dry hair completely before putting on a wig,
2. Wear a wig cap. Wig caps can prevent traction and irritation from the wig's construction. By wearing a wig cap under the wig, one also helps extend the life of a wig.
3. Moisturize your scalp. Use a few drops of virgin olive oil or natural organic oil and massage it into your scalp. This action will help prevent dandruff. This routine can be especially crucial during the dry winter months.
4. Wash your own hair regularly. Leaving hair unwashed under a wig for longer periods can cause bacteria formation.
5. Let your skin breathe. Do not wear wig excessive time; take it off when going to bed.
For more information on wearing wigs and wig hair care, you can visit http://www.hairstopandshop.com
# # #