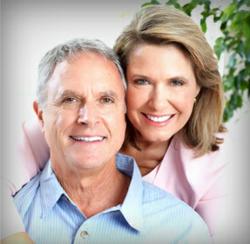 "Conscious sedation dentists make it possible for these patients to have a comfortable, relaxing dental visit."
Richmond, VA (PRWEB) November 14, 2011
Paralyzing fear keeps many Americans away from the dentist's office and needlessly exposes them to the dangers associated with poor dental care including a heightened risk of stroke, heart disease and diabetes. Yet today's dental care options can make dental visits comfortable and relaxing for even the most fearful of patients. Dr. Charles Martin of the Richmond Smile Center has a solution for the 30 million who are deathly afraid of the dentist.
"Fears about dentistry and dentists or about having certain procedures done are usually the result of a bad experience in the past or listening to too many horror stories from others," says Dr. Charles Martin, a Richmond, Virginia cosmetic and implant dentist who is also well-known for his treatment of diabetes patients and is the founder of Dentistry for Diabetics. "Conscious sedation dentists make it possible for these patients to have a comfortable, relaxing dental visit."
Who should consider conscious sedation dentistry? Any dental patient who has experienced any of the following:

A bad experience with a dentist in the past
A strong gag reflex
Acute or chronic jaw soreness
A negative reaction to the smells or sounds that are typical in a dentist's office.
Trouble getting numb
A fear of needles or a dislike of the sight of a needle
Physical limitations like back or neck problems
Conscious sedation dentistry also can work for those patients who have a lot of work that needs done but who don't have the time for multiple appointments and those who are embarrassed about the condition of their teeth and who want to get the work done but are fearful. With conscious sedation dentistry some patients just relax enough to overcome their fear of dental procedures while others literally snooze through their appointment and awake feeling refreshed.
Sedation is closely monitored and for most patients is a very safe procedure. Some patients report a dry mouth afterward and a very small percentage may get the hiccups – that's the bad news. The good news is that most patients have little or no memory of the experience and some even report very little mouth soreness because they were so relaxed during their dental procedure.
"I've even had patients who started out with serious fears of going to the dentist give up the sedation after two or three visits because they had become comfortable with the dental experience," Martin adds "Plus they have better looking teeth and are more willing to smile. I've heard from patients who say their improved appearance and smile has transformed their lives in ways they never imagined."
Dr. Charles W. Martin is the founder of the Richmond Smile Center, a technologically advanced dental practice that delivers dental implant surgery, dental sedation, cosmetic dentistry and complex care dentistry. The center is renowned for its smile makeovers. Dr. Martin, a graduate of Virginia Commonwealth University School of Dentistry, is a Master in the Academy of General Dentistry, Diplomate of the American Board of Oral Implantology/Implant Dentistry and has taught at Georgetown University and the Medical College of Virginia. He is also the author of Don't Sugar Coat It: The Story of Diabetes and Dentistry, Are Your Teeth Killing You and This Won't Hurt a Bit! The Smart Consumer's Guide to Dentistry. For more information about The Richmond Smile Center, visit his website at http://www.RichmondSmileCenter.com.
###