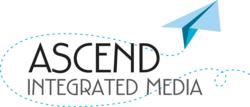 We saw our contribution as significantly enhancing its look and feel, contributing to the writing and the overall strategic direction. These changes will make Green Careers Journal more inviting and engaging for readers. — Eric Jacobson, Ascend Media
Overland Park, KS (PRWEB) November 10, 2011
Green Careers Journal, a publication with more than 30 years' history, has relaunched to better serve its readers and advertisers. Overland Park, Kan.-based custom media company Ascend Integrated Media worked on the relaunch, and through its custom publishing team, executed a total redesign as well as moving the publication from a newspaper format to a glossy magazine.
Green Careers Journal was created to provide environmental professionals, aspiring job seekers, colleges, universities and others with articles and insights on environmental careers and the growing green economy. The magazine and its parent organization The Environmental Career Center have been advocates for environmental careers since 1980.
"The Green Careers Journal serves a vital mission," said Eric Jacobson, Ascend vice president, media development. "We saw our contribution as significantly enhancing its look and feel, contributing to the writing and the overall strategic direction. These changes will make Green Careers Journal more inviting and engaging for readers, and attract additional advertising and corporate attention."
"Ascend's custom publishing team really helped us to envision the new format through its redesign work and we're excited about our transition to the new magazine," commented GCJ publisher John Esson. "We also have a renewed focus on in-depth reporting about environmentally sustainable careers and the emerging green economy. This magazine edition of the publication better serves our mission of connecting leading employers with top candidates for a sustainable future."
"Green Careers Journal is situated at the confluence of the national economy, job creation, green energy, and environmental movement at large," said Cam Bishop, CEO of Ascend Integrated Media. "Whenever we can apply our creativity and expertise to develop greater awareness in arenas as critical as these, it's very gratifying."
About Ascend Integrated Media - Ascend Integrated Media LLC, and its operating brand Ascend Media, is a custom media agency that specializes in custom publishing, custom content creation and content integration. Headquartered in Overland Park, Kan., the agency will celebrate its 30th anniversary next year. Ascend Integrated Media is uniquely positioned to work with companies to develop and produce brand-enhancing communications products. The company engages on behalf of the client to create, design, produce and distribute print, digital and mobile content associated with marketing, branding and social media initiatives. Ascend's suite of fully integrated products and services includes print and digital magazine publishing, newspaper publishing, newsletters and enewsletters, membership directories, product buyers' guides, exhibit guides, maps, annual reports, hotel door-drop services, advertising and sponsorship sales representation, patient education information, website design and management, smartphone mobile app development, iPad/tablet publishing as well as social media account management, targeted text services and QR code programs.
About Green Careers Journal – Green Careers Journal is a publication of the Environmental Career Center and has been published in a variety of responsive formats since its inception in 1980. It is published quarterly in a full-color magazine format and distributed to subscribers, clients, colleges, universities and environmental professionals nationwide. Green Careers Journal also is available to subscribers in digital online format.
About Environmental Career Center – The Environmental Career Center (ECC) is North America's most experienced environmental career information, training and staffing firm with more than 30 years of experience connecting leading employers with top candidates for a sustainable future. The company launched the web's first environmental niche job board EnvironmentalCAREER.com in 1995, publishes Green Careers Journal and conducts career research and seminars.
###