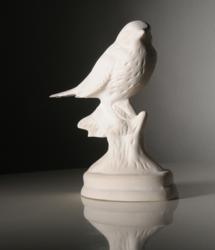 Mature, surreal and haunting
(PRWEB UK) 14 November 2011
The Vyner Street Gallery is pleased to present The Ecstasy of Memory by British artist Lisa Snook. The Ecstasy of Memory runs from Tuesday 29th November to Sunday 4th December 2011 in the heart of East London's creative community. The exhibition will showcase Snook's latest work, which draws from a deep interest in Thanatology, the study of death.
Since Snook's last solo exhibition in 2009 she has grown as an artist, developing a diverse practice which will be present within this exhibition.The Ecstasy of Memory will add a powerful voice to our cultural and social understanding of mortality. Working with a diverse mix of mediums this exhibition will include sculpture and installation along with stitched pieces.
Of the work to be exhibited in the forthcoming The Ecstasy of Memory Lisa Snook commented:
"I am a thief. I steal from people's memories, like a collector I want to somehow own their pain and suffering- often because I can no longer feel my own. What fascinates me is how we, as individuals, design and build strategies to avoid, cope with, reason with, our own mortality. This is at the heart of what it means to be human."
Snook's work has been described as "Mature, surreal and haunting" (Culture 24 ).
Exploring themes of memory, memorial and loss, Snook's fragile portrayal of remembrance, the romance of death and the ritual which surround death create a body of hauntingly beautiful work.
The Ecstasy of Memory exhibition in London runs from Tuesday November 29th to Sunday December 4th 2011 at Vyner Street Gallery (E2). The gallery is open daily between 11am and 5pm. Lisa will be giving an artist talk on her work at the gallery on Friday the 2nd of December at 2pm.
###