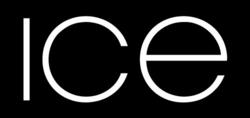 New York, New York (PRWEB) November 11, 2011
Who doesn't love a bit of sparkle for the holidays? Jewelry is a top fashion focus yearlong, but come the holidays it really reigns - to give, to get, or to rock some serious glam. So what are the coveted items this season? Ice has the answers!
Pretty in Pink
From rose and pink gold to scads of pink gems, pink is the color of the moment. "Must-haves" include Ice's edgy 1.5 carat pink blush morganite ring nestled in black-as-night diamonds in a 14K pink gold setting.
Black Ice - Hotter Than Ever
Still hot and at the top of the charts - dangerous and delicious, black diamonds are a decadent jewelry treat guaranteed to grab the spotlight. Grabbing attention is Ice's stunning black diamond leverback earrings set in sterling silver.
Animal Prints Abound
Fun, fashionable and oh' so sexy - wild animal prints are as strong and desirable as ever this season. Go edgy after dark with Ice's green snake printed bangle bracelet. Printed bangles and earrings are the perfect touch to round out a fashionable look for day or night.
From black diamonds, pink gold, and warm gemstones to animal prints galore and more, Ice offers the inside scoop and sensational jewelry finds on what jewelry lovers crave this coming season.
About Ice.com
Since 1999, Ice has been the biggest little secret for jewelry lovers nationwide. Always progressive but never more dynamic than now, Ice is truly the online destination jewelry house delivering over a thousand sensational styles, trend-forward collections and the essential must-haves in fine and fashionable jewelry.
With over a quarter of a million Facebook fans and approximately 500,000 unique visitors a month, Ice leads the jewelry industry in capturing customer insight, time sensitive data and in spotting emerging trends worldwide.
###