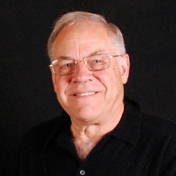 We're looking for that kid who was daydreaming at school and didn't quite fit in. They're the ones we want to help make the next great film or video games.
Sunnyvale, CA (PRWEB) November 17, 2011
Until a few months ago, if someone had stopped by Chuck House's office at Stanford University and mentioned Cogswell College, his reaction would have echoed that of most people in Silicon Valley: "I'd never heard of the place," he said. Yet House, a longtime executive at Hewlett-Packard, ditched his gig as executive director of the Media X program at Stanford to become chancellor of Cogswell.
"We are very pleased that someone of Chancellor House's stature and experience is joining Cogswell to build our new hands-on entrepreneurship program that will be a model internationally," said Gareth Chang, Chairman and Managing Partner of GC3 & Associates International LLC, and formerly Chairman and Chief Executive of StarTV Group and on the boards of News Corporation, Apple Computer and Palm Inc. Mr. Chang is also a Trustee of Cogswell College.
Cogswell Polytechnical College is a private, four-year undergraduate college that primarily focuses on majors in digital animation and video game design. As such, it sits at an intersection between art and technology that is not just vibrant, but timely. Their December 10th Open House event will be held at their campus in Sunnyvale at 1175 Bordeaux Drive, Sunnyvale, CA 94089 from 10:00 a.m. to 1:00 p.m.
Digital animation and video game design are struggling to attract enough talent to keep up with growth. That's inspired many schools across the country to introduce digital arts courses and programs. Demand for computer artists in communications and entertainment industries continues to grow. Career opportunities in content creation are exploding in entertainment production, animation, modeling, interactive application design, user interface design, product design, game development, audio and video editing, web design, industrial visualization, and a myriad of other visual communications areas.
One measure of the caliber of students at Cogswell is Project X, run by Michael Huber, an assistant professor at Cogswell, which brings together 24 students who produced a digital animated short, "Worlds Apart," which tells the story of aliens who land on a post-apocalyptic Earth and extract the memories of an abandoned teddy bear to learn about the tragic final days of its last owners. Besides being poignant, the quality is simply astonishing, and holds up against anything from Pixar or DreamWorks.
The film, along with a previous student film "The Offering", has been winning awards at film festivals around the globe. And while Project X was in place before House arrived, it's already raising the profile of Cogswell.
"Without a doubt, they've produced something spectacular," said Marilyn Friedman, head of outreach at PDI/DreamWorks in Redwood City. "It's not easy to do this stuff, and those two pieces are going to give them a lot of visibility."
That's not lost on places like DreamWorks, which currently employs about a dozen Cogswell alumni, Friedman said. That's a lot from a small school, Friedman said, but it's also impressive because they work at a wide range of technical and creative jobs across the company.
About Cogswell Polytechnical College
Located in Sunnyvale in the heart of the Silicon Valley, Cogswell College is an accredited 4-year institution of higher education with a curriculum that fuses art and engineering. It has a distinguished 123-year history in California and has always been associated with best practice in the industries and communities it serves. Cogswell College offers an intimate and stimulating academic environment that enables its students to earn a BA degree in Digital Art and Animation or Entrepreneurship and Innovation or a BS degree in Digital Arts Engineering, Digital Audio Technology, Computer Engineering or Software Engineering. For more information visit http://www.cogswell.edu/.
Contact information
From: Cogswell Polytechnical College
Contact: Bonnie Phelps
Tel: 408-541-0100 ext. 145 | Fax:
Email: bphelps(at)cogswell(dot)edu
Web: http://www.cogswell.edu/
###