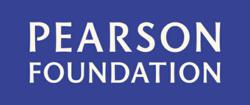 Dar es Salaam, Tanzania (PRWEB) November 10, 2011
In keeping with his nation's goals to encourage scientific education and with it broader economic development, the Hon. Prof. Makame Mbarawa (MP), Tanzania's Minister for Communication, Science and Technology, today announced the official launch of Young Scientists Tanzania (YST), a nationwide science and technology event that beginning next year will provide a platform for young people from across Tanzania to showcase their scientific talents.
Sponsored by the Pearson Foundation and Irish Aid, Young Scientists Tanzania is modeled on the internationally acclaimed Young Scientist Exhibition in Ireland. Like this annual event, now in its 48th year, Young Scientists Tanzania 2012 aims to popularize science among young people through this competition in which both schools and students can take part.
Beginning early next year, participating schools will be supported through teacher workshops that provide mentoring and practical advice on appropriate research methodologies that can shape their students' entries for a nationwide science competition. Students will subsequently be invited to submit project applications through July 31, 2012, and their best efforts will be showcased in a culminating two-day celebration of science, investigative learning and teamwork at the Aga Khan Diamond Jubilee Hall in Dar es Salaam next October.
The first of its kind in Tanzania, the program aims to promote and popularize science and technology by linking these disciplines to social themes such as active citizenship and the fight against poverty. Participating high school students will generate the ideas for their projects based on the realities in their communities. In the process of acquiring key learning skills and scientific practices, they will also have the opportunity to share their perspectives on those key domestic and local economic issues that are best addressed via science and the scientific method.
YST seeks to link participating schools with appropriate mentors from academia, NGOs and the private sector. Participating schools will also receive stipends that will make it possible for their students to attend the culminating exhibition in Dar es Salaam.
"The YST will help us to create a workforce that will have the capabilities to find new solutions to the problems we face in our society and find new ways to drive our economic development," Said Minister Mbarawa (MP).
"YST will harness the curiosity in our secondary school students," added Dr. Shukuru Jumanne Kawambwa, Minister for Education and Vocational Training.
"This new program encourages young people across Tanzania to get more involved in science and technology, and to explore ways that these disciplines can have direct impact in their own communities," said Mark Nieker, Pearson Foundation President and CEO. We look forward to celebrating the results of the 2012 national competition, and – together with Irish Aid and participating Tanzanian ministries – we encourage secondary school students to take part in what we hope will be the first of a long tradition of local Young Scientists Tanzania exhibitions."
"We all know that inside the young minds that surround us lies the vast potential to use science and technology to improve our shared world in ways that our previous generations may never even have considered," said Lorcan Fullam, Irish Ambassador to Tanzania. "If, in time, the Young Scientists event helps to liberate a fraction of the genius among young Tanzanians, then the organizers can be proud of themselves for the considerable effort they have invested."
About Young Scientists Tanzania
Young Scientists Tanzania provides a platform for young secondary school students to come together to investigate theories, discover new technologies and advance current knowledge through research and innovation. The development of science and technology is deemed vital for economic and social development in sub-Saharan Africa, yet it has long been neglected and poorly funded in many of the region's countries. In recognition of this, African science ministers resolved that 2011 would begin the African Decade for Science. The practical aspects of achieving this goal require the nurturing of young scientists from early stages in learning and an appreciation by the general public of the importance of science in daily life and economic development.
About the Pearson Foundation
The Pearson Foundation, a 501(c) (3) nonprofit, extends Pearson's commitment to education by partnering with leading nonprofit, civic and business organizations to provide financial, organizational and publishing assistance across the globe. The foundation aims to make a difference by sponsoring innovative educational programs and extending its educational expertise to help in classrooms and in local communities. More information on the Pearson Foundation can be found at http://www.pearsonfoundation.org.
About Irish Aid
Irish Aid is the Government of Ireland's program of assistance to developing countries.
The program works in partnership with governments and communities in the developing world in their attempts to alleviate poverty through helping them meet basic needs and through strengthening their capacity to help themselves. It also has a special focus on the fostering of human rights and democracy.
Irish Aid has been active in Tanzania since 1975. The aid program is administered by the Embassy of Ireland in Dar es Salaam.
Media contact:
Stacey Finkel, Pearson Foundation
Stacey.finkel(at)pearsonfoundation(dot)org, 703.304.1377
# # #