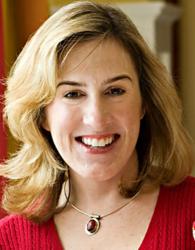 We're thrilled to celebrate these individuals who are changing the world by growing and developing their communities.
Madison, WI (PRWEB) November 14, 2011
BizFilings, a leading online incorporation provider, is celebrating Global Entrepreneurship Week (GEW; November 14–20) and the entrepreneurs that drive innovation and change. BizFilings is proud to be a supporter of GEW, and is sponsoring events across the country that are part of this weeklong celebration.
Global Entrepreneurship Week is the world's largest celebration of the innovators and job creators who launch startups that bring ideas to life, drive economic growth and expand human welfare.
During one week each November, GEW inspires people everywhere through local, national and global activities designed to help them explore their potential as self-starters and innovators. These activities, from large-scale competitions and events to intimate networking gatherings, connect participants to potential collaborators, mentors and even investors—introducing them to new possibilities and exciting opportunities.
"BizFilings has always been a supporter of entrepreneurs, and knows how important it is to support the initiative that celebrates their growth and development," says Karen Kobelski, member of the leadership team at BizFilings. "We're thrilled to celebrate these individuals who are changing the world by growing and developing their communities."
The GEW initiative kicked off in 2008, launched by former UK Prime Minister Gordon Brown and Carl Schramm, President and CEO of the Ewing Marion Kauffman Foundation. Since then, it has grown to 119 countries—with nearly 24,000 partner organizations planning more than 37,000 activities that directly engage more than 7 million people.
"We both recognize that talent emerges from all corners and together we inspire and shape the next generation of innovators who will turn their ideas and passions into something that benefits their communities—and perhaps the world," says Jonathan Ortamans, president of GEW.
To celebrate Global Entrepreneurship Week, partners of GEW can also take advantage of BizFilings' current pledge to Startup America Partnership. Interested entrepreneurs who apply to Startup America Partnership can receive a free incorporation package if their business qualifies. For more information, visit StartupAmericaPartnership.org.
About BizFilings
BizFilings is a full-service, online incorporation service provider, offering small business owners a fast, easy and economical way to form a corporation, limited liability company (LLC) or other business structure online or by phone. BizFilings also offers a full range of business filing and compliance products, including nationwide Registered Agent Service, helping keep businesses in compliance with state regulations. BizFilings is a part of Wolters Kluwer Corporate Legal Services, a business of Wolters Kluwer, a market-leading global information services company with annual revenues (2009) of €3.4 billion ($4.8 billion) and approximately 19,300 people worldwide. Visit http://www.wolterskluwer.com.
# # #