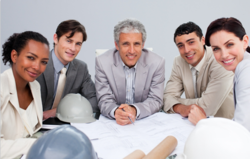 "Currently, we are working on new modules that address various aspects of clinical care such as diabetes," said Dr. Michael S. Barr.
Philadelphia, PA (PRWEB) November 15, 2011
The American College of Physicians today announced the addition of new features and enhanced functions to its interactive online tool, Medical Home Builder 2.0. These updates are immediately available to all registered users. Product user enhancements include introductory user videos, new evaluations options and additions to the Medical Home Builder Resource Library.
These latest features build upon the improvements and updates recently released in version 2.0. Licensed to more than 2,000 practices, Medical Home Builder 2.0 features expanded patient-centered care modules, a new scoring methodology, module-specific resource libraries and a searchable master resource library. New reporting capabilities are particularly suited for large practices, groups, institutions and regional programs.
"Our intention is to continuously improve Medical Home Builder so it is always a relevant tool to help clinicians improve patient care. As new features and resources are added, they will be immediately available for all users to access. Currently, we are working on new modules that address various aspects of clinical care such as diabetes," said Dr. Michael S. Barr, ACP's senior vice president for the division of medical practice, professionalism and quality.
New features include:

Introductory user videos: An Overview of the Medical Home Builder, Modules and Practice Biopsies, Practice-to-Practice Videos and Community Discussion Forums, The Resource Library, a Virtual Multimedia Bookshelf and Reporting, Tracking and Monitoring Practice Biopsy Results.
The ability for large groups to upload a list of practice names and addresses.
An option to use "not applicable" in Practice Biopsy questions.
A new tool on how to maximize patient visits in the Enhance Patient Access module.
New manuals, titled Providing Health Care to Limited English Proficient (LEP) Patients and Medicare & You.
A new webinar titled, Optimizing Your Care Team in the Medical Home.
New articles in the Managing Patients' Medications and Communicate with Patients modules.
And more.
Medical Home Builder 2.0 helps practices transition to the Patient-Centered Medical Home model through a team-based approach supported by ACP and other physician organizations. Each of the 13 modules contains:

Introduction and background information.
A case study that follows a "practice" as it completes the Practice Biopsy® and implements changes using the online resources.
A self-assessment, Practice Biopsy, that provides a baseline score with comparison to all users of the Medical Home Builder 2.0. Practice Biopsies can be completed individually or as a practice team, in any order and at any time.
Reporting functions to help track progress over time, identify opportunities for improvement and compare your practice to others.
A virtual bookshelf, the Resource Library, which aggregates all of the resources from each module into a searchable collection. Includes relevant references and information in a variety of formats, including downloadable guides and policy templates.
The Practice Biopsy self-assessment tool is composed of questions that cover NCQA, URAC and Joint Commission guidelines. Version 2.0 features a five-point, Likert-type scale. Barr said this offers a more detailed analysis of a practice's status for each module and links to built-in data management, benchmarking and analysis tools.
Additional medical home modules in development address clinical issues such as diabetes mellitus, chronic pain management and transitions in care, as well as common office management challenges, such as human resources issues, front-desk operations, billing and coding and financial tools and resources.
About the American College of Physicians
The American College of Physicians (http://www.acponline.org) is the largest medical specialty organization and the second-largest physician group in the United States. ACP members include 132,000 internal medicine physicians (internists), related subspecialists and medical students. Internists specialize in the prevention, detection and treatment of illness in adults. Follow ACP on Twitter (http://www.twitter.com/acpinternists) and Facebook (http://www.facebook.com/acpinternists).
###