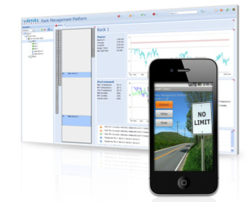 Organizations implementing change monitoring are often shocked by the number of changes made outside of the standard change management process.
St. Louis, MO (PRWEB) November 14, 2011
Like many data center managers, No Limits Software recognizes that change is a major cause of outages in the data center. Knowing this, many data center managers have changed their first response to problem solving. Instead of using intuition to attempt to determine the correct response or taking a more drastic step such as rebooting a server, the first step is to examine the change log for the asset and its supporting infrastructure. This typically allows successful diagnosis of the problem over 70% of the time.
In order to modify this first response, there are two key requirements. The first requirement is access to accurate and detailed asset configuration information. Unfortunately, manually entered data is prone to errors of 15% or more. RaMP automates the gathering of device configuration information to greatly improve the accuracy of this information.
The second requirement is access to both logged and detected change information. It is important to have a complete record of all changes made – whether authorized or not. It is recommended that the systems are scanned for changes at least once a day. The ability to track both authorized changes and detected changes – changes made but not necessarily authorized – is key functionality needed to reduce MTTR and increase overall system availability. RaMP automates this process, taking regular snapshots of system configurations on both IT and facilities equipment and detecting changes. These changes are then automatically put into the change log to use in troubleshooting.
RaMP v1.6 provides both requirements for data center change monitoring. RaMP utilizes multiple discovery protocols to quickly and accurately retrieve detailed configuration information from servers (including blade and virtual servers), network equipment, network storage, environmental monitors, rack PDUs, UPS and other infrastructure equipment. RaMP automatically detects any changes to maintain current, accurate information for all assets. This change information is instrumental in quickly resolving issues resulting from configuration changes.
To learn more about the benefits of automated change monitoring, read the new white paper from No Limits Software - Automated Change Management in the Data Center.
About No Limits Software
No Limits Software is a leading provider of data center solutions, including asset management, capacity planning, and power and environmental monitoring. No Limits Software provides a unique solution by taking asset management to the rack unit. The RaMP (Rack Management Platform) solution improves system availability by automating the asset management and change management processes. It also eliminates the need for physical audits, dramatically reduces the time to find and repair equipment, and improves data center energy efficiency by providing accurate real-time power and cooling monitoring to improve capacity planning.
No Limits Software solutions are fully scalable and all data is fully accessible via published web services to allow you to easily integrate the solutions with your existing management platforms.
No Limits Software was founded in 2009 by industry experts in data center monitoring and management solutions. To learn more, visit http://www.nolimitssoftware.com.
###