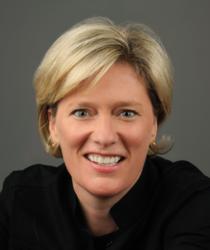 Tiffany's extensive experience in trend-based consulting and brand marketing will be a major asset in developing Material ConneXion's innovation consulting practice," said Michele Caniato, President of Material ConneXion.
New York, NY (PRWEB) November 14, 2011
Material ConneXion, Inc., the leading global materials consultancy with the largest library of innovative materials in the world, has announced the appointment of Tiffany Vasilchik to the position of VP Business Development, Material ConneXion, part of Sandow Media Corporation. "Tiffany's extensive experience in trend-based consulting and brand marketing will be a major asset in developing Material ConneXion's innovation consulting practice," said Michele Caniato, President of Material ConneXion. "Her expertise in product development, in strategy and in the consumer experience, greatly expand the scope and potential of our consulting services," he added.
As part of her role, she will oversee business development of the Consulting Division of Material ConneXion. Vasilchik brings over twenty years international experience in marketing, brand strategy and innovation to the role. Prior to joining Material ConneXion, she was a partner in AT Consulting, a marketing consultancy focused on creating profit-generating strategies and innovation. She is also founder and CEO of Heard It From A Mom (HIFAM), a product endorsement site for mothers to share information on brands and services. Previously, Vasilchik spent more than ten years as Principal and Director of Consulting Services at Faith Popcorn's BrainReserve, the renowned trend-based marketing consultancy founded by the legendary trend expert, author and futurist, Faith Popcorn. Earlier in her career, she worked in brand management for both Nabisco and Pepsi-Cola. Vasilchik is a graduate of Cornell University and has an MBA from the University of Chicago's Booth School of Business. "I am excited to be taking on this new role," said Vasilchik. "Over the last several years, continuous innovation has become even more critical for the success of every organization. Material ConneXion combines its unique expertise in materials that are the building blocks of new product development and production, with a network of world-class designers and deep cultural and consumer insight. This combination is a winning formula for the future of innovation strategy and launching commercially successful products and consumer experiences."
"Tiffany's experience, focus and deep knowledge of consumers and customer experience makes her a perfect partner to take our consulting practice to the next level," said Adam I. Sandow, CEO of Sandow Media Corporation, the parent company of Material ConneXion. The appointment comes after the recent openings of offices in Beijing and Istanbul and the company's continued global expansion with up to 10 Material ConneXion offices opening across China by 2017.
About Material ConneXion
Material ConneXion (materialconnexion.com) is a global materials and innovation consultancy that helps companies create the products and services of tomorrow through smart materials and design thinking. Focused on delivering Innovation That Matters™, Material ConneXion is the trusted advisor to Fortune 500s, and any forward-thinking company or government agency seeking a creative, competitive, or sustainable edge. With offices in New York, Milan, Cologne, Bangkok, Seoul, Daegu, Istanbul, Beijing and Shanghai (opening December 2011), Material ConneXion's international network of specialists provides a global, cross-industry perspective on materials, design, new product development, sustainability and innovation. Material ConneXion maintains the world's largest subscription-based Materials Library of innovative materials and processes—an indispensable asset to a wide audience of users. Its sister company Culture & Commerce represents the world's leading designers including Philippe Starck and Marcel Wanders, in licensing their groundbreaking new products.
About Sandow
Founded by Adam I. Sandow in 2002, Sandow (sandow.com) is a leader in building multichannel, vertically integrated brands from inception to execution in both the physical and digital realms. The company's foundation is built on indispensable, influential resources including key platforms that include brand and product development, marketing services, print and digital consumer and trade media, franchise events, conferences and tradeshows. Sandow's flagship brands include the powerhouse beauty brand NewBeauty; Worth, the business and finance magazine for the ultra-affluent; Luxe Interiors + Design, the nation's largest network of luxury design magazines; Interior Design, the iconic publication serving the interior design industry; Surface magazine, the American voice of the contemporary luxury design world; and Furniture Today's group of publications. Sandow is the founder of AccessLab, an experiential and event marketing company, which includes Gen Art, the beloved organization that engages consumer audiences and aligns brands organically with emerging talent in film, fashion, music and art. Sandow has more than 400 employees with offices in New York, Florida, Los Angeles and North Carolina.
###