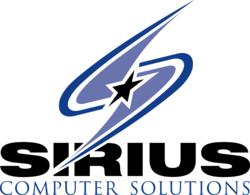 Collaboration and Unified Communications are strategic solutions for Sirius, and we are backing them up with increased resources and skills built to address the business initiatives of our clients.- Charlie Wurtz, Sirius
San Antonio, TX (PRWEB) November 11, 2011
Sirius Computer Solutions, Inc., a Cisco Gold and Masters Partner, has met all certifications required to be an Authorized Technology Provider in Advanced Cisco TelePresence Video solutions. This includes extensive training, demonstration equipment, and dedicated personnel focused on video solutions.
As video becomes a more prominent application in the data center environment, IT professionals are required to build IT environments — and network infrastructures specifically — with significantly increased performance, bandwidth and security. As a total solution provider, Sirius has been designing, architecting and implementing flexible server and storage environments for over three decades. And because Sirius has partnered with Cisco to enhance security, networking, voice and video solutions in the data center and across the enterprise, the company is helping clients create intelligent, integrated networks that adapt to current and future business needs.
"Collaboration and Unified Communications — especially video — are strategic solutions for Sirius, and we are backing them up with increased resources and skills built to address the business initiatives of our clients," said Charlie Wurtz, vice president, Networking Solutions at Sirius. "We believe that Cisco business video solutions can help our clients gain a strategic advantage for effective communications and business efficiencies. We are committed to helping them design, configure, implement and support these strategies."
In addition to receiving the new certification, Sirius has named Mike Krause as its lead Video Solutions Architect. Krause was previously with Cisco and has two decades of experience in video conferencing in addition to specialties in Cisco TelePresence Solutions. He plays a key, nationwide role in Sirius' efforts to increase the effectiveness of business video.
"Most of our clients have Cisco products in their IT environment," said Joe Mertens, president and CEO of Sirius. "Cisco's leadership in networking has extended into the data center and into the fast-paced marketplace for collaboration and unified communications. In video, we've responded to client demand by partnering with Cisco to offer real business solutions built around the way people communicate today."
In the past twelve months, Sirius has seen 35% growth in its Cisco business. Solutions for Data Center Architecture, Borderless Networks, and Unified Communications including Video are backed up by the new Advanced Technology Provider TelePresence Video designation, in addition to existing qualifications that include:

Master Unified Communications Specialized
Master Security Specialized
Authorized Technology Provider for Data Center Unified Computing
Advanced Data Center Networking Infrastructure
Advanced Data Center Storage
Advanced Unified Communications
Advanced Wireless LAN
About Sirius: Sirius is a national IT solution provider and Cisco Gold Certified Partner dedicated to helping clients implement advanced infrastructure solutions that provide a competitive advantage and a positive return on investment. For more information about Sirius, visit http://www.siriuscom.com.
Contact Information: Susan Griffin, Director, Corporate Communications, Sirius Computer Solutions
Phone: 503-597-6610; E-mail: susan.griffin(at)siriuscom(dot)com
###