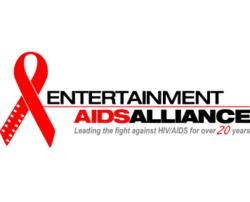 Leading the fight against AIDS for over 20 years, EAA is the Entertainment Industry's only non-profit dedicated to funding AIDS research, prevention & services.
Los Angeles, CA (PRWEB) November 11, 2011
On Monday, November 14, Entertainment AIDS Alliance (EAA) presents its annual Visionary Awards to Walmart; Academy Award-winning producer, Steve Tisch (Forrest Gump, Seven Pounds, The Pursuit of Happyness, American History X, Snatch); and legendary actress, Pam Grier (Jackie Brown, The L Word, Larry Crowne, Above the Law, Mars Attacks!) at the Beverly Hilton Hotel. Emmy Award-winning comedy writer Bruce Vilanch emcees the evening with David Bishop (President of Sony Pictures Home Entertainment) and a host of celebrities presenting awards to the honorees.
Now in its fourteenth year as one of EAA's principal fundraisers, the Visionary Awards annually draws the entertainment leaders and innovators whose support has made EAA the Industry's most active and longstanding non-profit organization dedicated to AIDS research, prevention and services. Past Visionary honorees have included Bill Mechanic (Pandemonium Films, former Chairman 20th Century Fox Films); Ted Sarandos (Chief Content Officer, Netflix); Bob Chapek (President of Distribution, The Walt Disney Studios); David Bishop (President, Sony Pictures Home Entertainment); Dr. Peter Anton (UCLA AIDS Institute, Director of the Center for Prevention Research at UCLA, co-principal investigator of the Microbicide Trials Network and professor of medicine at the David Geffen School of Medicine at UCLA); Richard Foos (Co-founder of Rhino Records, Shout! Factory, and philanthropist); and Henry McGee (President, HBO Video and President of the Alvin Ailey Dance Foundation); to name but a few.
Entertainment AIDS Alliance was founded as a 501(c)(3) non-profit organization in 1989 to rally the collective influence and funding of the Entertainment Industry to respond to the urgent need for HIV/AIDS research, prevention and services. Its ranks include the major studios, entertainment content producers, distributors and affiliated creative and business service industries. EAA maintains no corporate offices and approximately 90% of all funds it raises are distributed to over 150 carefully vetted and qualified beneficiaries, including standing beneficiaries such as UCLA AIDS Institute C.A.R.E. Center, AIDS Project Los Angeles, the Actor's Fund AIDS Initiative, AIDS Research Alliance, AIDS Service Center, Common Ground, and Los Angeles Jewish AIDS Services. http://www.entertainmentAIDSalliance.org
Sponsors of EAA's 14th Annual Visionary Awards include: Anchor Bay Entertainment; Arc Entertainment; Dolby Laboratories; Dreamworks SKG; HBO Home Entertainment; Lionsgate; Netflix; Paramount Pictures; Rovi Corporation; Showtime Entertainment; Sony DADC; Sony Pictures Home Entertainment; The Steve Tisch Foundation; Twentieth Century Fox Home Entertainment; Universal Studios Home Entertainment; Vivendi Entertainment; Walt Disney Studios Home Entertainment; and Warner Home Video.
Tickets for the Visionary Awards may be purchased on-line at http://www.entertainmentAIDSalliance.org. For inquiries regarding corporate sponsorship and major gifts, please contact Kevin Mark Lodie at kml(at)diversifiedluxury(dot)com.
###