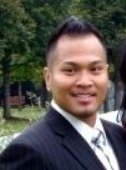 The path I've traveled has created an indestructible determination in me. It's never too late to pursue a higher education.
El Monte, CA (PRWEB) November 14, 2011
SR Education Group has been giving out their community college scholarship since 2010. The scholarship is only awarded to students currently enrolled in a community college, which allows the organization to focus on students that are rarely sought out as financial aid recipients. Thus far, six students have been awarded the scholarship and winners have gone on to successful careers, as well as programs at four-year universities. Students applying for the scholarship must answer two open-ended, personal, and thought-provoking questions. The student whose response is the most persuasive, compelling, and well-written, and also has a substantial financial need, is awarded the scholarship.
Our latest winner, Ritty, hails from El Monte, California and currently attends Minneapolis Community & Technical College. He studies Associates Degree in Mathematics and Business Management and aspires to become an actuary, attaining the highest designation, Fellow of the Society of Actuaries. Ritty sets high goals for himself, this career path will take several grueling examinations and many years of practical experience to attain.
Ritty was forced to grow up quickly and forego college opportunities when he unexpectedly became a caretaker for his two younger siblings. Though as he says, "The situation seemed impossible…" Ritty worked hard, putting his family ahead first and making sure both his siblings were raised and established before pursuing a college education for himself. Having gone through this now, Ritty says he would not change any of his circumstances: "The path I've traveled has created an indestructible determination in me. It's never too late to pursue a higher education. A new path lies before me, a journey different that what I've experienced, but I know that I can apply what I've already learned and be successful. Whether I run, walk, or crawl, I will get there." Ritty will be able to use the scholarship award towards her tuition, books, and any other necessary school supplies.
SR Education Group would like to congratulate Ritty on his win and wish him the best of luck on his future endeavors.
ABOUT SR EDUCATION GROUP: SR Education Group's aim is to connect individuals to an educational path that meets their unique needs. The organization strives to do this by offering trustworthy, authoritative, and transparent information on both online and traditional institutions.
###