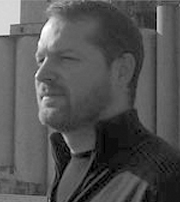 Today, veterans have spoken with a loud and clear voice on how important it is that Washington politicians keep the promises that have been made to veterans for over sixty years.
Minneapolis, MN (PRWEB) November 11, 2011
In conjunction with Veteran's Day, DisabledVeterans.org released the results of their survey on the issues key to veterans in the 2012 election season. In findings published on the website, over 95% of veterans opposed tax cuts and over 71% supported tax increases to keep their benefits. On foreign policy issues, those surveyed were statistically in the middle of the interventionism & complete isolationism, leaning slightly toward isolationism at 16%.
"Today, veterans have spoken with a loud and clear voice on how important it is that Washington politicians keep the promises that have been made to veterans for over sixty years," stated Benjamin Krause, founder of DisabledVeterans.org. "Both parties should be on notice that the veterans' vote is solidly aware of the deal making going on in Washington and will fight for their benefits just like they fought for this country."
The survey also queried the participants about what programs should be cut in the Federal budget. When asked to cut 20% of spending from an array of programs, survey participants stated their top programs for cuts are Corporate Subsidies, Pentagon Spending, Education Spending, and Arts Spending.
"Veterans have already made sacrifices for this country. With the survey results, we know in which programs veterans will support cuts," said Benjamin Krause. "My personal beliefs may be contrary to some of my brothers and sisters in arms. However, when I took on this mission, I promised myself I would represent their views and not mine. I intend to keep that promise."
The survey, which was completed by current and former military servicepersons in all 50 states, Washington, DC & Puerto Rico, included active, reserve and retired military personnel & families. The intended purpose was for it to act as a cornerstone in holding politicians directly accountable for their votes and statements on veterans' issues – as represented by the veterans themselves. The Veteran's Pledge, with the same questions as the survey, will be submitted to all candidates for national office.
"We can now directly connect those who participated in the survey to their potential representatives and give voice to concerns about the budget deficit being balanced on the backs of veterans," stated Krause. "The Veterans Pledge is essential to accountability on this issue. We will be reporting the candidates' and incumbents' responses on DisabledVeterans.org so that their constituents who care about veterans issues can take action."
About Benjamin Krause
A former Senior Airman in the US Air Force, Benjamin Krause served with the Air Mobility Command in the Middle East (Desert Fox in Bahrain) and later with the USAF Special Operation Command in Mildenhall Great Britain where he participated in operations in Eastern Europe.
As a veteran, Krause founded DisabledVeterans.org in 2010 after writing about veterans' issues for years. He has successfully navigated the Department of Veteran's Affairs Chapter 31 Vocational Rehabilitation and Employment (VR&E) program – twice. Krause completed an undergraduate degree in Economics from Northwestern University and he will graduate with a Juris Doctorate from the University of Minnesota Law School in 2013. He is actively involved in social media and can be reached both on Twitter (@benjaminkrause) and on Facebook (http://www.facebook.com/benjaminlkrause). For more information, please contact Benjamin Krause at 503-703-3454 or visit disabledveterans.org.
For a complete copy of the survey, please contact help(at)disabledveterans(dot)org. For more information on DisabledVeterans.org, please contact Benjamin Krause at benkrause(at)disabledveterans(dot)org.
For media inquiries & availability, please contact Cheryl Price at cheryl(at)contextnext(dot)com or 612-414-1992.
http://www.disabledveterans.org
# # #