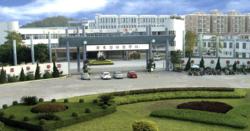 Working overseas puts exotic destinations at your doorstep and weekend errands could mean running around the markets of Marrakesh instead of the local strip mall.
Hyannis, MA (PRWEB) November 11, 2011
1.) Excitement and adventure of living and working in a foreign country
Nothing breaks up the ho-hum routine of the daily grind more than living and working in a new country. When you teach abroad you learn first-hand about your host nation by immersing yourself in the culture, meeting the people, eating the food, and dancing to a new beat.
2.) You can actually SAVE money
In this economy? Yes, teachers who work overseas report significant savings. Why? Read on to find out.
3.) Tax-Free Salaries
International schools in many countries are able to offer tax-free salaries. This means your take-home pay is significantly higher. Teaching internationally will convince you that "gross is good!"
4.) Free or Subsidized Housing
Most people report that housing expenses (rent, mortgage) take the largest chunk out of their disposable income. When you teach overseas, many schools provide free housing or a housing allowance, leaving more money in your pocket for savings . . . or fun.
5.) Health Insurance
Teachers at most international schools enjoy comprehensive health care benefits. (Specific plans vary by school.)
6.) Paid airfare to and from home
Don't worry about the cost of air travel, most international schools provide certain relocation expenses such as air travel to and from the host country at the beginning and end of the contract period. It's not every day someone foots the bill for your overseas voyage.
7.) No Need to Speak a Foreign Language
You're not bilingual or fluent in Swahili? No worries -- neither are the thousand of teachers who teach overseas at international schools. The only language requirement is that you speak English because you'll be teaching to English-speaking students.
8. ) Teach Your Subject (In English)
There is no need to learn a new subject -- you will teach your subject (math, science, English, history, music, etc.) in English.
9.) Exotic Vacations and Weekend Getaways
Tired of the weekend trip to the mall or the Home Depot? Teachers who work at international schools boast the most interesting weekend adventures: a trip to the pyramids, a hike up the mountains of Chiang Mai, or a visit to the ancient ruins of Machu Picchu. Working overseas puts exotic destinations at your doorstep and weekend errands could mean running around the markets of Marrakesh instead of the local strip mall.
10.) Work in a top-rated private international school
Think working overseas means teaching in outdated underfunded schools? Think again. International schools boast beautiful campuses with state of the art facilities that rival those of top private schools in the U.S. This is because most schools in the international network are private and have invested heavily in their facilities.
Experience of a Lifetime
The best reason to teach abroad is to enjoy the experience of a lifetime. The professional advantages are great, but the thrill and excitement of traveling and living overseas is incomparable. The memories and friendships you make will last a lifetime.
The International Educator (TIE), located in Hyannis, MA, is a non-profit organization that for 25 years has been dedicated to developing links among teachers and the extensive American and international schools network worldwide. TIE publishes a quarterly newspaper featuring the latest in international school news and developments for K-12 educators around the world. TIE's website, http://www.tieonline.com, offers the widest selection of K-12 teaching and administrative jobs available anywhere in the world.
###