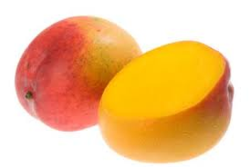 Mango @ Pomology.org
(PRWEB) November 12, 2011
Mangoes (Mangifera indica, Anacardiaceae) are cultivated in frost-free environments throughout the tropics and subtropics. Commercial cultivars including India's "Alphonso" are consumed ripe as dessert fruits when they are soft and sweet. Green mango varieties such as "Khao Savoey" from Thailand remain hard when mature and harvested. The ripe fruits of mango vary in size and color. Mangoes are rich in nutrients and in a number of phytochemicals. contains essential vitamins and dietary minerals. These include the antioxidant vitamins A, C and E, vitamin B6 (pyridoxine), vitamin K, other B vitamins and essential nutrients, such as potassium, copper and 17 amino acids. Mango peel and pulp contain other phytonutrients, such as omega-3 and omega-6 polyunsaturated fatty acids.
The Mango section within the Fruit Crops category of Pomology.org covers aspects of production of mangoes including cultivation, pests and diseases, harvest, postharvest, storage and marketing. It currently contains 76 resources including a popular website on "South Florida Tropicals: Mango" published by the University of Florida's Institute of Food and Agricultural Sciences (IFAS). The page features background, availability, selection, storage, uses, nutritive value, food safety during preparation, preservation and uses of mango. Another webpage authored by the same institution covers one of the most important pests in mango, the mango fruit fly Ceratitis cosyra. The Extension Entomology & UH-CTAHR Integrated Pest Management Program of the University of Hawaii publishes a webpage on mango which provides many more details on the cultivation of mangoes including varietal selection, propagation, soil types, cultural practices, fertilization, and harvest and postharvest. The Mango section of Pomology.org also features a reference to a study on "The Expression of Alternative Oxidase and Uncoupling Protein during Fruit Ripening in Mango" published in the Science Journal "Plant Physiology".
Pomology.org was launched in 1996 and has emerged as a comprehensive aggregator of websites and science references in the applied life science pomology. The site is now under new management and has just been republished.
Users who wish to submit their own or their company's website for inclusion in Pomology.org are welcome to submit their listing through the site. Furthermore, the site maintains a number of RSS feeds which enable users to subscribe to their most favorite topics within the site. One of these feeds is the "Most Shared Pomology Content" RSS feed. For better public exposure Pomology.org also maintains the Twitter account @Pomology_ which currently features 1,502 tweets and 101 followers.
###