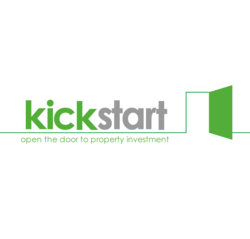 There is nothing else like it around.
Manchester (PRWEB UK) 16 November 2011
Successful property development company FreshStart Living has launched a revolutionary property investment learning package to give both new and experienced property investors a KickStart to achieve financial success through their property investments.
Consisting of three premium subscription packages, the programme offers a range of distance and contact learning modules to assist investors in building a successful and high yielding portfolio.
The package guides potential and current investors through a series of on-demand training videos, e-learning modules and face-to-face seminar packages with prices starting at just five pounds per month.
To celebrate the launch FreshStart are offering a free 30 day trial to investors who can sign up at the website http://www.weopenthedoor.co.uk.
The company have also produced a video presentation introducing KickStart which is available to watch online at the FreshStart YouTube channel (http://www.youtube.com/watch?v=wxWe4ZFvf9M).
Stephanie Sowerby, FreshStart's Marketing Director, said:
"At FreshStart we receive so many calls from clients who want more knowledge regarding property investment and we wanted to create a product that could help them out. That's why we developed KickStart. There is nothing else like it around.
"The tool utilises the existing wealth of knowledge here at FreshStart by sharing it through an interactive web-platform. It's been designed and created with the user always in mind, making it simple yet elegant on the page.
"It's an ideal platform for people to start from that offers quality educational information which will allow them to understand the most important aspects of property investment so that they can achieve financial success."
The property investment specialist is in an ideal position to offer advice. The company was established in February 2009 in response to the virtual standstill of residential development following the downturn of 2008 and the growing need for affordable homes.
In January 2011 it employed just five people but now has more than 80 employees at its head office in Swinton, Greater Manchester.
The company is on track to making 3,000 sales this year and recently announced plans of flotation on the Alternative Investment Market (AIM) of the London Stock Exchange
Its business model has proved to be not only recession-proof but one which has thrived because of falling property values and stalled residential housing schemes.
FreshStart acquires sites at below market value - often bankrupt or distressed stock – and develops them efficiently and cost-effectively allowing savings to be passed onto the final purchasers.
Unlike much unrealistic pricing for property which was developed and funded during the credit boom, the FreshStart team are property investment experts and the low selling prices they offer results in future appreciation in value for investors.
The low prices also allow the business to let properties to tenants at competitive rents in what is a buoyant rental market. The company recently revealed that its tenants are saving over £720,000 per year thanks to the cheaper-than-average rents that it offers.
Its purchasers range from experienced property buyers to first time investors, and include a range of international players in the property market.
###