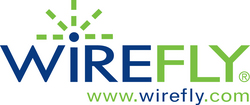 Customers can now purchase HTC's flagship Android™ device, and the only smartphone in the U.S. with Beats Audio™ sound software, on Wirefly.com – and at a very special Wirefly price.
Reston, VA (PRWEB) November 14, 2011
Christmas comes early for music lovers at Wirefly (http://www.wirefly.com), the Internet's leading authorized retailer of cell phones, smartphones and cell phone plans, with the launch of the highly anticipated HTC Rezound™ with Beats Audio™ technology, available exclusively from Verizon Wireless. Customers can now purchase HTC's flagship Android™ device, and the only smartphone in the U.S. with Beats Audio™ sound software, on Wirefly.com – and at a very special Wirefly price.
Boasting an impressive 4.3-inch 720p HD touch screen display and Beats Audio integration, the HTC Rezound creates the ultimate entertainment experience with stunning audio and visuals – perfect for immersing oneself in music, movies, videos and games. As the first Android smartphone in the U.S. to incorporate Dr. Dre's cutting-edge sound system, Beats Audio, the HTC Rezound delivers studio-quality sound with unique audio tuning. Whether listening to music through the phone's speakers or the lightweight high-performance Beats by Dre headphones that come free with every purchase, Beats Audio makes sounds clearer and crisper and the bass deeper, ensuring that customers hear the music as the artist intended. The Rezound is also the first device from HTC to feature a native 720x1280-pixel display, the highest resolution and pixel density of any cell phone - an experience similar to looking out a window.
Audio and video qualities are only two components from a laundry list of impressive features on the HTC Rezound. In addition to operating on Verizon's fastest, most reliable 4G network in America, the device is equipped with a speedy 1.5 GHz dual-core processor, 1 GB of RAM, and a whopping 32 GB of storage. Out of the box, the Rezound will run on Android 2.3 (Gingerbread), but will be Ice Cream Sandwich (Android 4.0) ready when Google upgrades its operating system next year.
Other exciting features include:

8-megapixel camera with a dual-LED flash and 2-megapixel front-facing camera for video chat;
Panoramic Sweep® takes panoramic photos in one sweeping motion;
HTC Watch makes it possible to watch videos without waiting for them to finish downloading, as well as rent or purchase videos, which can be shared with up to five different HTC devices;
1080p HD video recording, the highest quality available on any cell phone today;
Slow motion video recording;
Latest version of HTC Sense 3.5 lets users aggregate multiple social media channels into one organized stream of updates;
Mobile Hotspot capability to share 4G connection with up to ten Wi-Fi-enabled devices.
Customers looking to purchase Verizon's HTC Rezound and all the useful accessories that go along with it can shop from the convenience of their home or office by simply visiting Wirefly.com. With just a few mouse clicks, they can quickly and easily order and activate this feature-packed smartphone. As always, every Wirefly order comes with fast, free FedEx shipping. As part of the Company's brand promise of greater savings and straightforward pricing with no gimmicks or rebates, customers can shop knowing that they will get their new phone at a great price.
Customers can also visit Wirefly Learn (http://www.wirefly.com/learn) to watch video demos of HTC Rezound, as well as read unbiased reviews, and see side-by-side comparisons to similar devices.
*Beats, Beats Audio and the b logo are trademarks of Beats Electronics, LLC
About Wirefly
Wirefly.com is America's trusted source for cell phones and wireless service plans. Owned and operated by Simplexity, Wirefly.com is the Internet's #1 authorized dealer for the top cellular carriers in the U.S. such as Verizon Wireless, T-Mobile and Sprint. Wirefly.com also offers discounts and services not available in retail wireless stores including a better selection of the latest cell phones, greater savings, straightforward pricing with no rebates, and fast, free FedEx shipping with free returns on devices from HTC, Motorola, Nokia, Samsung, LG, BlackBerry and many other cell phone handset manufacturers. Wirefly.com has been named "Best of the Web" by Forbes magazine and "Best in Overall Customer Experience" by Keynote Performance Systems. For more information about Wirefly's wireless products and services, visit http://www.wirefly.com. Shopping from a web-enabled cell phone? Wirefly's mobile-optimized website, mobile.wirefly.com allows consumers to quickly and easily explore its extensive catalog of cell phones and receive unbiased information from any web-enabled cell phone, regardless of operating system. With Wirefly Mobile, visitors can shop and compare phones and pricing by manufacturer, carrier or rate plan while on the go.
Contact
Megan Murray
Simplexity
703.657.4102
mmurray(at)simplexity(dot)com
# # #