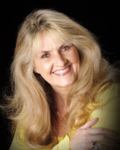 Beauty-Industry and Media may need to take responsibility for promoting Skinny-Me Beauty Beliefs because it is promoting dangerous health issues for women.
Los Angeles, CA (PRWEB) November 14, 2011
Anorexia is one type of eating disorder that involves women (mostly) refusing to eat food. This eating pattern produces thin women who can not perceive that they are sickly-thin due to the changes in brain-chemistry caused by anorexia malnutrition. Skinny-Me Syndrome needs to be revealed and remedied.
Dr. Carol Francis, Psychologist, has worked with women suffering from eating disorders for over 30 years. She explains, "Women, especially teenagers who are experiencing their puberty and body changes, become confused about their beauty. Perhaps the influence of television, models, teen magazines, and the beauty industry pushes women into thinking that beauty is skinny instead of beauty being health."
As part of a four part series on eating complications during this holiday season, Dr. Carol Francis will be on radio and video avenues and providing helpful interviews with sufferers, clinicians and recovered individuals. Dr. Carol Francis ho pes, "These people will help listeners/viewers understand that beauty of skin, hair, weight and personality is part of healthy living not starvation."
Dr. Carol Francis, psychotherapist for 32 years, certified fitness trainer, and certified nutrition counselor, brings unique qualifications to address this issue. Her books and websites provide more clarity about living live with health as the key to living. She can be reached at one of the following connections.
Two books written by Dr. Carol Francis address these issues with more detail, "If You Can't Stop Eating, Maybe You're Hungry: Reset Your Cravings" and "Evolving Women's Consciousness: Dialogues with 21st Century Women."
Dr. Carol Francis
drcarolfrancis(at)gmail(dot)com
drcarolfrancis.com
bodymindsculpting.com
evolvingwomensconsciousness.com
310-543-1824
###