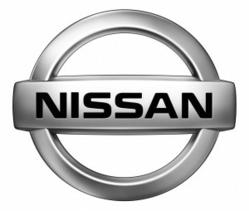 Lawrence, KS (PRWEB) November 13, 2011
The sales professionals at Briggs Nissan Lawrence - the leading Nissan dealer in Lawrence, KS and surrounding areas - are not surprised that Nissan is doing so well in 2011. They see the love people have for the Nissan brand day in and day out.
Nissan Motor recently announced financial results for the first half of 2011. In the six months through September, net income after taxes totaled $2.30 billion, which is down 12.0% compared with the same period last year, although it is down less than some other car companies out there.
Overall, net revenues were$54.73 billion from April-to-September, which is up 1.1% compared with last year. Operating profit was down 7.5%, to $3.88 billion, resulting in an operating profit margin of 7.1%. Ordinary profit was $3.70 billion, down by 6.3%. In the first half, Nissan sold 2,225,000 vehicles worldwide, up 10.7% compared with last year.
"Nissan has once again delivered strong first-half earnings and healthy profit margins, reflecting the innovation and consumer appeal of our vehicles in all markets around the world," said Nissan President and CEO Carlos Ghosn.
"In spite of unfavorable currency fluctuations, numerous natural disasters and a volatile global economy, we remain on track to deliver a significantly profitable full-year performance."
While these numbers may seem to have come down quite a bit, when all the outside circumstances are considered, it's quite remarkable and shows that Nissan is doing pretty well all things considered. When their lineup for 2011 and 2012 is looked at closely, it's easy to see why they have managed to still do so well in the current economy. With a lot of great models that get great gas mileage, people are sticking with or moving to Nissan in droves.
Locals who want to learn more about Nissan should stop in at Briggs Nissan Lawrence - the leading Nissan dealership in Lawrence, KS and surrounding areas. Their sales team can answer consumer questions or set them up with a test drive of any of the great new and used Nissan models they have available for sale. With superior customer service and an outstanding selection, Briggs Nissan Lawrence is the leading place to look for a new or used Nissan in Kansas.
###