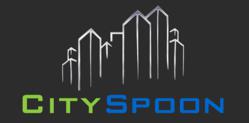 "We hope veterans will enjoy special events in their honor and relax using CitySpoon coupons this Veterans Day."
Las Vegas, NV (PRWEB) November 11, 2011
CitySpoon has added new Events and Coupons supporting Veteran's Day (11-11-11). Veterans Day is a day to honor and thank the men and woman who have served in United States Armed Forces. CitySpoon has added Events including details on local businesses honoring veterans with free meals and beverages. CitySpoon also invites veterans and active military personnel in Southern Nevada a well deserved day of relaxation. Veterans can enjoy huge savings on personal and professional care services including spa services, dog walks and automotive detailing.
Allure Salon of Las Vegas is currently offering new clients 20 percent off of any services and existing clients can save over $15 on select acrylic nail services. Pet owners can also take a break with a coupon from Let the Dogs Out, a CitySpoon vendor. Coupon holders will receive a FREE one hour dog walk with any one week purchase. Spooners can also keep their cars and hands clean with Da Kine Mobile Detailing services. Users will save 50 percent off complete car detailing starting at just $60!
Local businesses have signed up with CitySpoon to market their latest promotions and events at absolutely no cost, quickly reaching their customers through CitySpoon.com. CitySpoon users ("Spooners") are saving hundreds on the best available products and services in Las Vegas, the launch city for CitySpoon.com. To take advantage of these or any CitySpoon deals, visit CitySpoon.com and signup for a FREE membership.
"Members of our armed forces have enabled us to enjoy the best America has to offer," CitySpoon CEO and founder Bijan Safi said. "We hope veterans will enjoy special events in their honor and relax using CitySpoon coupons this Veterans Day."
Safi invites Southern Nevada businesses to honor Veterans and upload coupons and events by creating a FREE vendor profile at CitySpoon.com. A weak economy means that businesses must find new and effective ways of reaching their audience, and CitySpoon.com provides an innovative, cost efficient way for local businesses to advertise to the right people. "CitySpoon has gathered your audience and now it's up to you, the vendor, to sign up and start talking to your patrons!"
For more about CitySpoon for Vendors and Users, visit CitySpoon.com and forward all media requests.
About CitySpoon:
CitySpoon, launched Summer 2011, serves as a local guide for living bigger, better, and smarter by providing in-the-know recommendations, candid user reviews and expert advice for businesses and events in CitySpoon communities.
CitySpoon was created as a multi-platform resource for people to save money and help businesses grow. The site offers discounts on national products consumers already know and love while providing local businesses with an affordable avenue to market their current promotions.
CitySpoon members are enthusiastic about life and the driving force behind the company. Together with a private network of local and national businesses, CitySpoon offers fun, affordable experiences. CitySpoon keeps "Spooners" connected to the most popular and unique places and products.
For more information please visit http://cityspoon.com.
Follow CitySpoon on Twitter: @CitySpoon
"Like" CitySpoon on Facebook: facebook.com/cityspoon
# # #