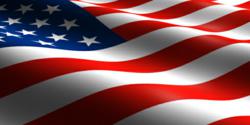 This is an incredibly tough time for our country and for our Veterans who have served so bravely. I'm the proud son and grandson of Veterans and know how tough it was for my family returning home and looking for work after their service
New York, New York (PRWEB) November 11, 2011
Jonscott Turco M.A., C.S.C.S, in support of their new offices on Manhattan's Upper West side, announces the pro bono initiative to counsel Veterans not offered or unable to afford career coaching and counseling.
The initiative consists of counseling the New York area's returning or unemployed Veterans from diverse industries and will include innovative techniques and networking strategies and takes a positive approach towards all possible opportunities when servicing clients. The firms eclectic and caring nature is resulted from the founder, Jonscott Turco, and his diverse and impactful professional background.
"This is an incredibly tough time for our country and for our Veterans who have served so bravely. I'm the proud son and grandson of Veterans and know how tough it was for my family returning home and looking for work after their service", Turco says. "As part of our efforts to contribute to our Veterans, and do a small part to show the appreciation of a grateful community, our team is dedicating up to 20% of our new practice in 2012 towards helping area Veterans navigate the path towards reemployment", continued Turco.
Having recently opened its second location this past June, the practice works to help clients realize their maximum potential through a variety of coaching and counseling methodologies. With locations in White Plains, New York and now Manhattan's Upper West Side, the firms central locations have succeeded in attracting a dynamic clientele and making a measurable difference.
The firm's counseling strategies are exclusive to each client, and work to achieve optimal results as it pertains to their career and life balance. This particular initiative will prepare Veterans for every step of their reemployment endeavors. It will train them for interviews, formulate clear and effective networking strategies, and put them on the best possible footing in order land their next and best job.
About Jonscott Turco
For 20 years, Jonscott Turco has worked to help individuals and organizations conceive, plan, and implement dynamic business and human capital initiatives. His innovative techniques have helped his clients drive more accountable personal and business practices, grow individually, and achieve bottom line results. He is currently a recognized leader in the Human Capital and Management Consulting industries. Jonscott's experiences, as a former NBA employee, Strategic Human Resources Executive, and Career Coach, as well as his personal accomplishments as an Ironman distance triathlete, help him connect to his clients and craft a uniquely collaborative and supportive approach to their individual challenges and opportunities. The firm is an active supporter of various philanthropic causes with special attention to St. Jude Childrens Research Hospital, the and American Cancer Society.
###