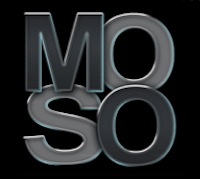 Motionsoft's MoSo cloud solution proved to be the one true business management suite that could engage our members, and run our business, in a way that would maximize our investment.
Rockville, MD (PRWEB) November 14, 2011
Motionsoft, a leader in providing member relationship management software and financial services to the health and fitness industry, today announced that San Francisco-based Club One, has selected the company's new cloud-based business management suite to manage their facility and member operations.
Thirty-plus Club One commercially-focused sites will utilize Motionsoft's full-breadth of club and member relationship technologies including MoSo MRM for member relationship management, myClub online member portal and scheduler, and Data Warehouse advanced reporting business intelligence tool.
"We built MoSo to meet the needs of the most visionary and progressive fitness operators in health and wellness," said Al Noshirvani, CEO of Motionsoft. "Club One's selection of the MoSo suite validates our mission to create technology that helps companies get, keep and most importantly, know, their members in a way that inspires behavioral change and wellness success."
"Club One has invested enormous capital to create innovative, intuitive tools that extend fitness into social, emotional, environmental, and intellectual realms," said Robin Klaus, Club One CEO. "Motionsoft's MoSo cloud solution proved to be the one true business management suite that could engage our members, and run our business, in a way that would maximize that investment."
"Motionsoft has become an industry leader due to their exceptional understanding of the needs of organizations like ours that serve multiple market segments and require solutions that drive sales and uniquely understand and support our members," said Bill McBride, Club One President. "We feel we've partnered with the one software company who can provide us with an excellent solution today, and will continue to move us forward with continued advancements in Member Management and Revenue Growth solutions."
About Motionsoft
Motionsoft is a membership relationship management software and billing provider, recently ranked among the top 1000 of America's fastest growing private companies in Inc. Magazine's Annual 500/5000 Report, and in the Deloitte Technology Fast 500 as well as IHRSA's 2011 Associate Member of the Year. Motionsoft counts Equinox, Crunch, Gold's Gym, Akron General and Starbucks among their 2500 clients in the active lifestyle industry. On July 5, the company launched MoSo, a small, medium & enterprise level cloud-based business & member management software solution. http://www.motionsoft.net
About Club One
Founded in 1991, Club One is a leading source for award-winning fitness and wellness solutions throughout the United States. In addition to operating 17 Club One Fitness branded clubs in Northern California and Frog's Fitness branded clubs in Southern California, Club One also manages more than 60 corporate fitness centers, community centers, multi-tenant business parks and municipalities serving more than 140,000 members nationwide.
Club One's innovative programs and exceptional service environments have earned it numerous long-standing awards, including: "Best Health Club", "Best Place to Work Out" and "Best Places to Work" nods, as well as several Nova 7 Certificates of Excellence.
Club One partners include: Autodesk, Chevron, AOL, eBay, Electronic Arts, Motorola, VM Ware, the Jewish Community Centers of San Francisco, among many others. For more information, please visit http://www.ClubOneInc.com.
# # #